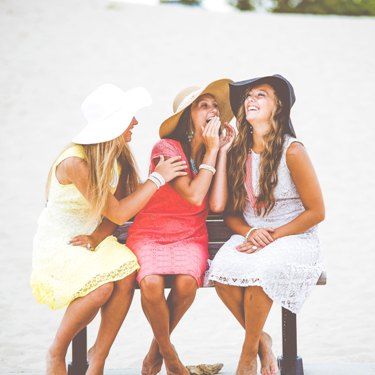 Putt Putt is one of the most fun ways to reconnect with your inner child! You can be silly, cheer about hole in ones and celebrate with you teammates by slapping a big ol' high five.
But along with this playful banter, comes a whole lot of new personalities we may not have known we had. Just like clowning about with Monopoly or having a swimming competition with your mates, putt putt players often have an alter ego.
We see all types of characters popping into Putt Putt Mermaid Beach - which one are you?
The Cheater
There's always a sneaky member on the team. They're likely to do whatever it takes to win, even if it means breaking the rules.
The Cheater is a charmer, a real sweet talker and will most often be seen heckling players to try and put them off their game. In their spare time, The Cheater is an absolute socialite and is loved by basically everyone. That's why they can get away with their cheeky antics and tongue in cheat strategies to win. They'll often be seen pulling pranks, swapping putters and 'accidentally' losing other people's balls.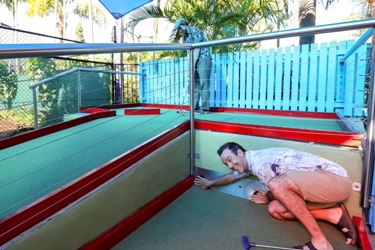 The Competitive
Sometimes it's the most unsuspecting people who have a competitive putt putt alter ego. Remember that Monopoly game we mentioned earlier? Yep, they've been banned from all board game nights.
Constantly checking the scorecard and pulling people up for not putting from behind the line, The Competitive player is even pretty serious about how far to move the ball away from the side of the course when someone's hit the boundary. They're big fans of our guides on how to play each round at the start of every hole and inspect them closely before quickly covering with a jacket or bag so that no one else thinks to look. They're the kind of person who has running races with their 7 year old nieces and never lets them win. But gives the biggest cuddles at the end because deep down, they're a loveable scallywag.

The Underdog
You'll mostly find the underdog in casual clothing, perhaps running late and swearing that they've never played a game of putt putt in their life. The truth is, they probably haven't. But that doesn't stop them from fluking hole in one's, holding the putter in strange ways and still getting a decent score. They're a happy go lucky type of guy or gal and aren't particularly phased by the score, they're just there to have a good time - much to the amusement of The Cheater and The Competitive.


The Fun One
Your typical class clown generally grows up to be a larrikin later in life. So it's no surprise that we see them getting around Putt Putt Mermaid Beach like it's nobody's business!
The Fun One is just one step away from taking it too far. They insist on being a human obstacle on every hole, want to give piggybacks between every course and might just try a through the legs shot. They're adventurous, in a good way and keep everyone giggling the whole way through the game.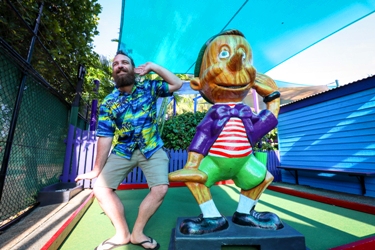 The Woo-er
You know the one. The Woo-er is absolutely pumped about every shot and they'll high five you no matter if you've gotten a hole in one or a hole in 6.
The Woo-er is the type of person who asks the waiter to serve up what they like the best on a menu. They're positively ecstatic about playing putt putt for the day and were probably the one who rallied you all up. They own a dachshund and make up little chants to keep everyone excited about playing putt putt. The Woo-er is the most likely on the team to insist on playing all three courses on the one day instead of returning again to use their ticket because they're having too much fun! You'll hear them from a mile away, woo-ing right around the course.
Which putt putt alter ego are you? Buy your tickets online and receive 10% off!
Tags: Mini Golf, Fun Seekers, Friendly Competition
Related Articles