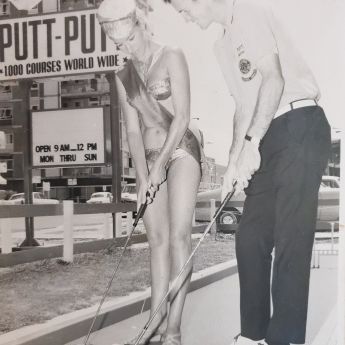 The Gold Coast is one of Australia's most pristine tourism hotspots. But aside from our golden beaches, lush hinterland rainforests and nearby big smoke, did you know that tourists used to flock to the Gold Coast for other reasons? Yep, Gold Coast history is filled with kooky attractions, milestones and more.

In celebration of our upcoming 50th birthday, here at Putt Putt Mermaid Beach we're bringing you all the most notable, wacky moments from the Gold Coast's past – Some so wild they're hard to believe!

1947 Currumbin Wildlife Sanctuary is Built
Can you imagine how different the Gold Coast would've been in the 1940s? A lot, we'd say! But one thing hasn't changed – Currumbin was still filled with lorikeets!

In fact, at one point a man called Alex Griffiths got so fed up with the rainbow birds destroying his flower plantations, that he decided to open what was then called 'Currumbin Bird Sanctuary.' No, really!

In 1976, Griffiths gave the sanctuary to the National Trust of Queensland as a gift. Guess his flowers were doing okay nearly 30 years later. Have you visited Currumbin Wildlife Sanctuary lately?

Fun fact: Did you know that Currumbin Wildlife Sanctuary is heritage-listed?
1958 Surfers Paradise Ski Gardens Opens
Weird and wonderful water skiing shows used to be a thing on the Gold Coast in the late 1950s. People visited from all around to come watch the jumps and tricks of pro water skiers glide across Surfers Paradise's waters.

Then, in 1971, the popular Ski Gardens moved to The Spit and just one year later, after huge renovations, re-opened as Sea World! Now instead of only having water skiers take to the choppy slopes, dolphins, marine exhibits and a giant public swimming pool joined the clan.
1960 Meter Maids Pay for Parking

In the 1960s, Meter Maids hit the shores of Surfers Paradise and topped up expired parking meters for the first time. They also left a cheery card on car bonnets saying 'you have just been saved from a parking fine by the Surfers Paradise Meter Maids.'

Meter Maids continue to be a much talked about element to the history of the Gold Coast. But today, sadly, many have been replaced by electronic parking meters!
1962 Magic Mountain Opens
Those who were around in the early days of the Gold Coast's history can't help but remember the exhilarating Magic Mountain! Opening right next to Miami High School in Nobby Beach, Magic Mountain was basically… An accident.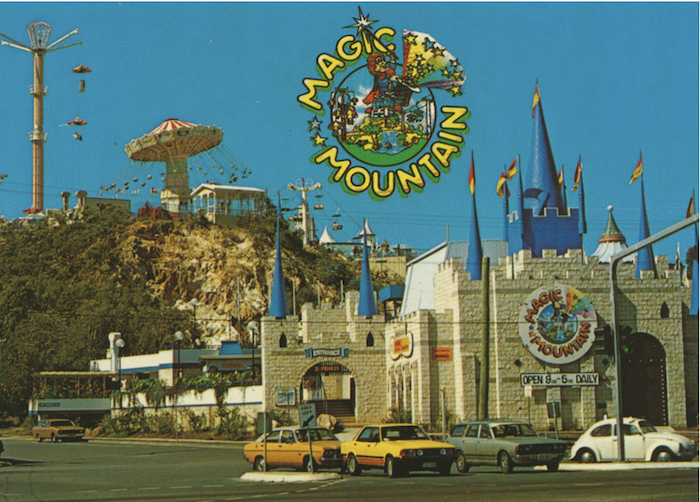 Queensland Places

It started as a chairlift that helped people get to a cafeteria atop the mountain. But people had so much fun on it (and that view, right?) that a whopping 40,000 people visited in its first year of opening!

This lead to building the infamous Magic Castle in 1976 and perhaps the most extreme merry go round in the southern hemisphere. Seriously though, it was on a cliff face – not for the faint-hearted.
1969 Bullen's Safari Opens on the Gold Coast
Perhaps one of the more unspoken elements to Gold Coast's history is the opening of our own safari! Or more specifically – Bullen's African Lion Safari Park in Yatala. Landscaped to look like the outskirts of an African Jungle, all kinds of animals lived here. Like elephants and hyenas, tigers and buffalo, camels and yes – lions. All roaming freely.

But this was of course in the days before air conditioning, and since all windows needed to be rolled up at all times, Bullen's literally got too hot to handle. We bet those who visited had a roaring good time though.

1969 Putt Putt Arrives on the Gold Coast
Tom Wykoff is a pretty big player in the world of putt putt, in fact, he was the first person to bring it to Australia!

And wouldn't you know, that first ever putt putt course was opened in Surfers Paradise! This Surfers Paradise location is where the Putt Putt Mermaid Beach story begins. Because just a few years later, this very course moved to our current location!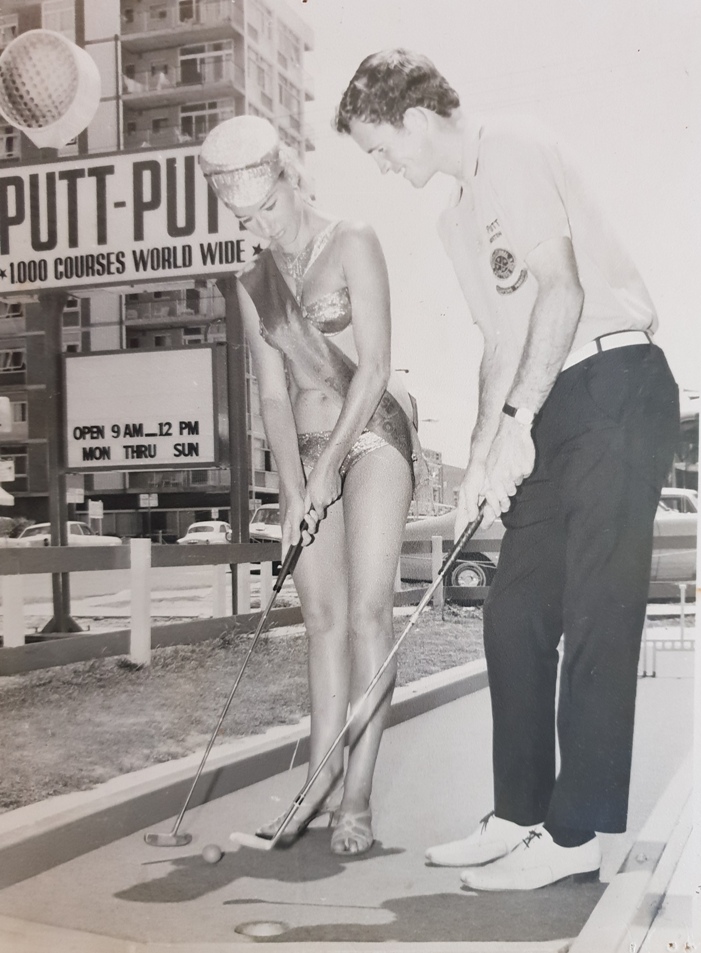 Jon Norton & a Metermaid at Putt Putt Surfers Paradise
Fun Fact: Jon Norton was the first appointed Manager of the company's chain of putt putt locations in Australia! Today, Putt Putt Mermaid Beach continues to be managed by the Norton family.

In 1970, Tom hosted Australia's first-ever Professional Putters Tournament with a cash prize of $500! Even the Mayor came along for the day. Check out the star players (including our own Lorna who came fourth) below!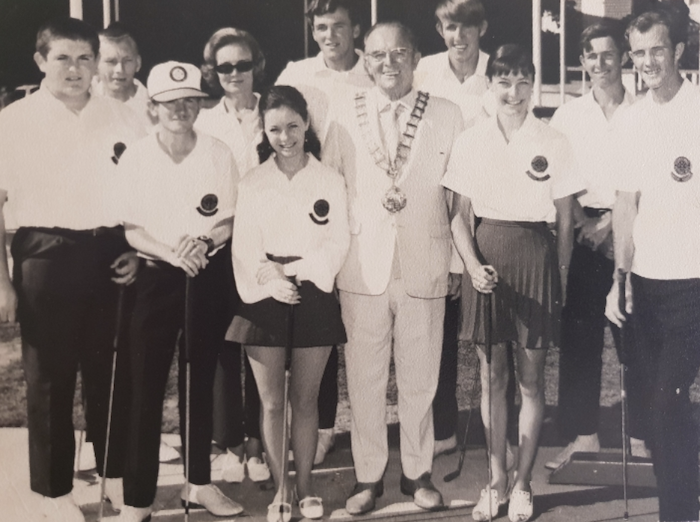 1973 Putt Putt Moves to Mermaid Beach
Tom's lease at his Surfers Paradise location was orginally only for 2 years. So, quickly he began looking for other locations for a permanent home for Putt Putt. Yep, Gold Coast history took a few twists and turns!

When he found a 1 ½ acre site in Mermaid Beach, he knew it was the one. And well, the rest is Gold Coast history!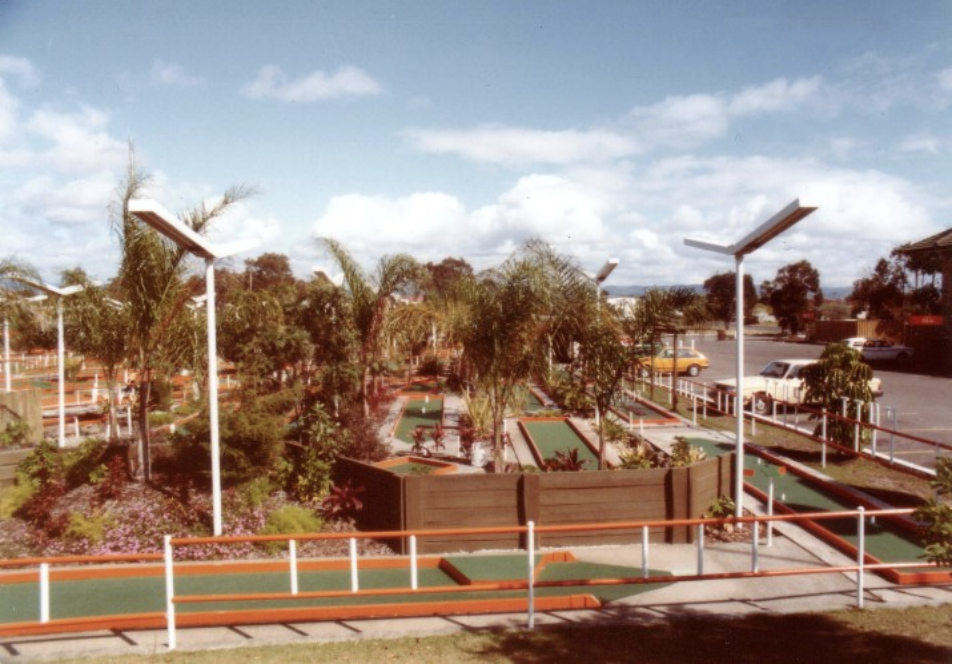 1970s Schoolies Begins

As one of the notable moments in Gold Coast history, Schoolies first began back in the 70s. It became a local Gold Coast tradition for school-leavers to celebrate after their final exams at The Broadbeach Hotel (now The Broadbeach).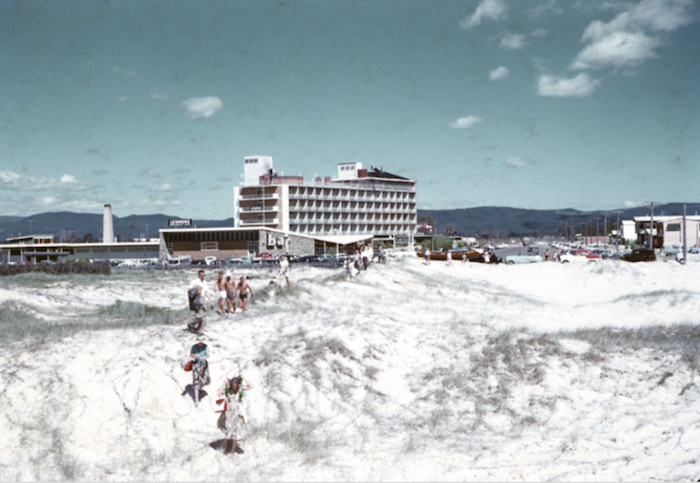 The Broadbeach Hotel, also known as Lennon's Hotel
1975 The First Ever Queensland McDonald's Opens Next Door to Putt Putt Mermaid Beach
The excitement of Queensland's first-ever McDonald's meant that people visited Mermaid Beach from far and wide. Some driving as far as northern New South Wales just to pick up a burger!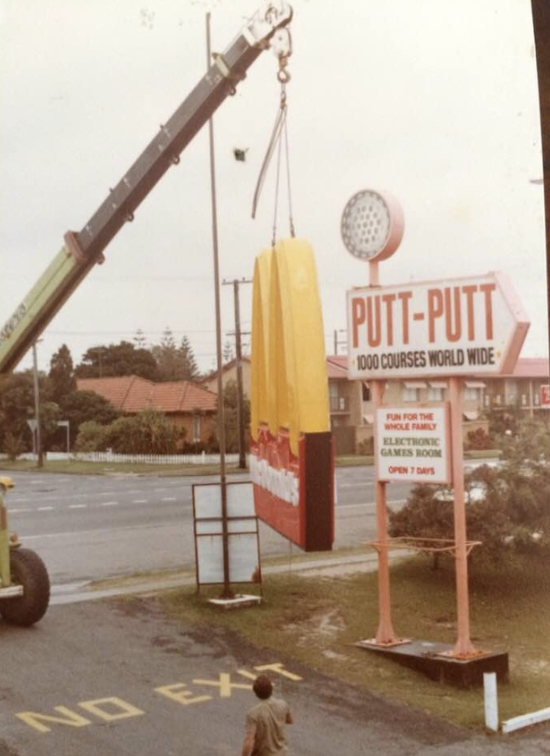 In the mid-70s, many people took this as an opportunity to enjoy a meal and a game of putt putt all in one! Since McDonalds was right next door to us, many saw this as the perfect combo.

Now the Mermaid Beach Tavern is located right where the iconic McDonalds used to be. Today people still team eats and games just like in the 70s!
1981 Grundy's Beachfront Park Opens
Do you remember Grundy's? This exciting waterpark sat right on the Surfer's Paradise foreshore and ran for 13 years! Twisting waterslides snaked around each other, an alligator-themed roller coaster kept visitors on their toes and dodgem cars whizzed through courses. They even homed the first ever arcade games room on the Gold Coast (luckily, you can still come to ours *wink*).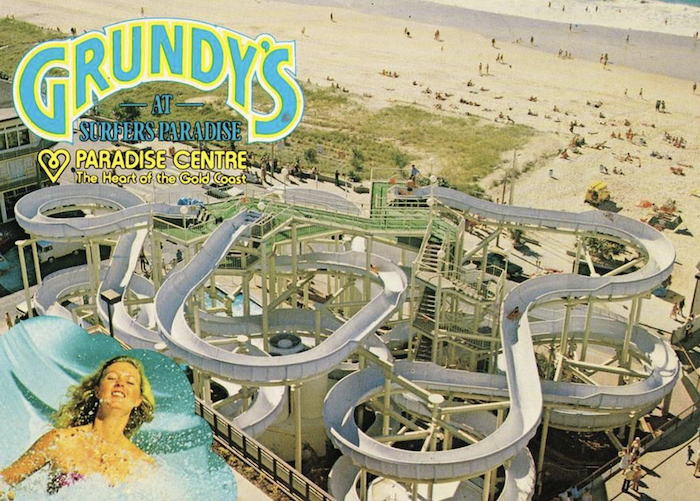 Queensland Places

Fun Fact: 1981 hit by Australian Crawl, Errol was filmed here!

The History of the Gold Coast Continues

Our Gold Coast history has had all kinds of wacky components – but the fun has only just begun! Today we invite you to join our 50th birthday celebration on September 21 right here in Mermaid Beach! While many of these legendary locations no longer exist, Putt Putt Mermaid Beach is still standing, a full 50 years after putt putt was first introduced to Australia! Come and be a part of history with us.
Tickets from just $15! Plus, they're all-inclusive of unlimited putt putt, sausage sizzles, live entertainment, tournaments, face painting, balloon animals and more! You could even leave with our prize of unlimited putt putt for an entire year! We can't wait to see you there.
Tags: Gold Coast History