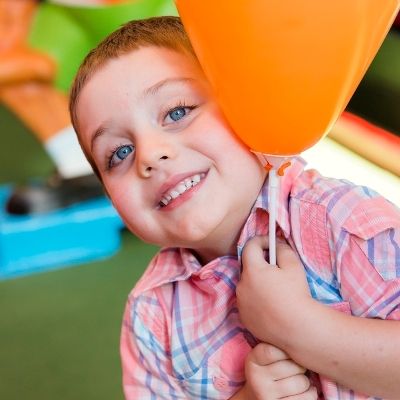 If you're fresh out of kids party ideas, we've got you covered! From glowing, nighttime adventures, through to BBQs and arcade games! We've put together every interesting party idea so your kids can celebrate rain hail or shine!

Here are our top kids party ideas on the Gold Coast.
NEW Glow Parties with Glow Ball Hire!
Hosting magical kids parties is our jam! And if you're looking for new ideas that are way more exciting than a picnic at the beach, then guess what? You've found it!
With our NEW Glow Parties, your children will enjoy an after-dark celebration like no other. As well as playing twilight mini golf on our dazzling courses once the sun sets, you will also receive:
Glow ball hire
A cool refreshment
Their very own glow bracelet
Decorated glowing party table
This has got to be the newest kids party idea the Gold Coast has to offer!
So, what are you waiting for? Check out our brand spankin' new Glow Parties here!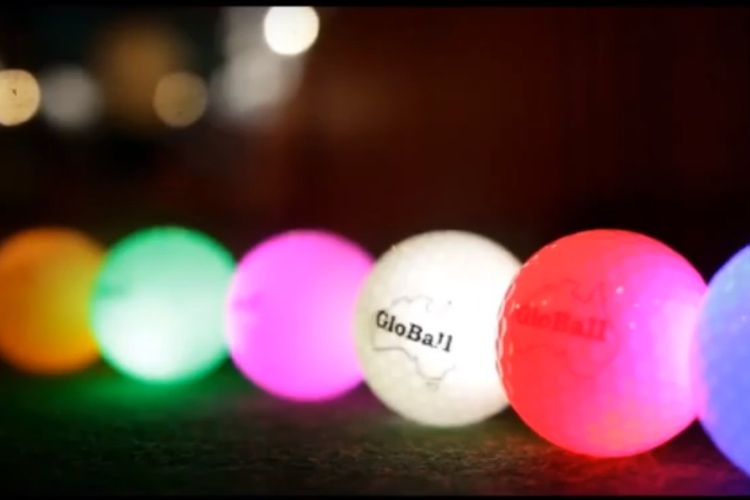 Putt Putt & Pizza Party
The best kinds of kids party ideas are:

A. Easy to organise
B. Loads of fun!
With a putt putt and pizza party, your children are bound to have a hoot of a time!
Choose a putt putt course to play, then order Dominos pizza delivery. Yes, you heard right. Here at Putt Putt Mermaid Beach, we don't think you should be limited to the food options we have on-site. So we invite you to have your choices brought straight to you (or even bring your own!).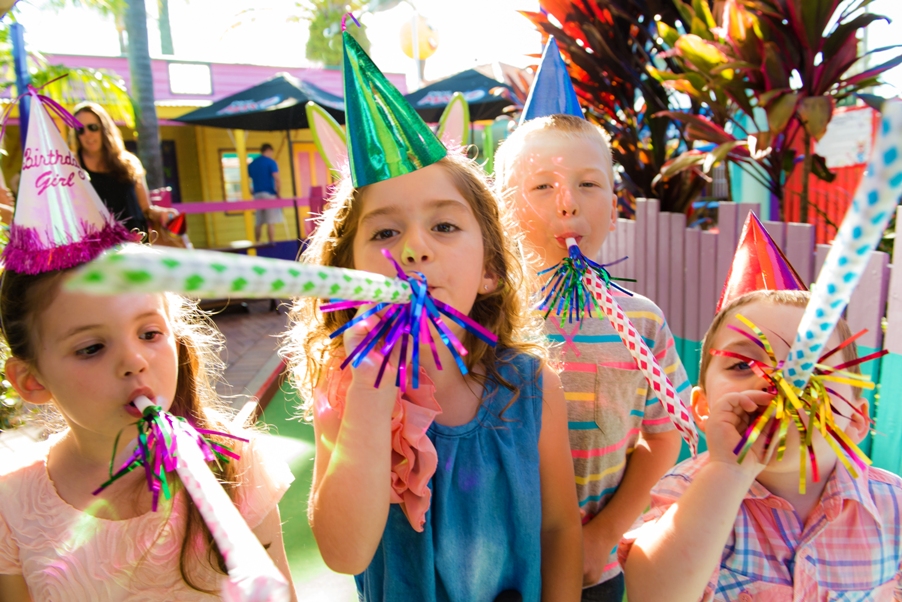 Sea Themed Party on Waterways
Do you have an Ariel lover on your hands or argh pirate? Maybe sea creatures and dolpins are their new favourite animals!
For this Gold Coast kids party idea, we recommend making dress-ups mandatory! Mermaids, jellyfish hats from cellophane, perhaps even a washing basket sea turtle shell!
Our dazzling Waterways course has two flowing lagoons, a water jump hole, arching dolphin and spurting whale… You'll even find some cheeky pirates on course too!
Come by for a game and some dress up fun – Of all the party ideas Gold Coast has available, this sure is one worthy of a seal clap!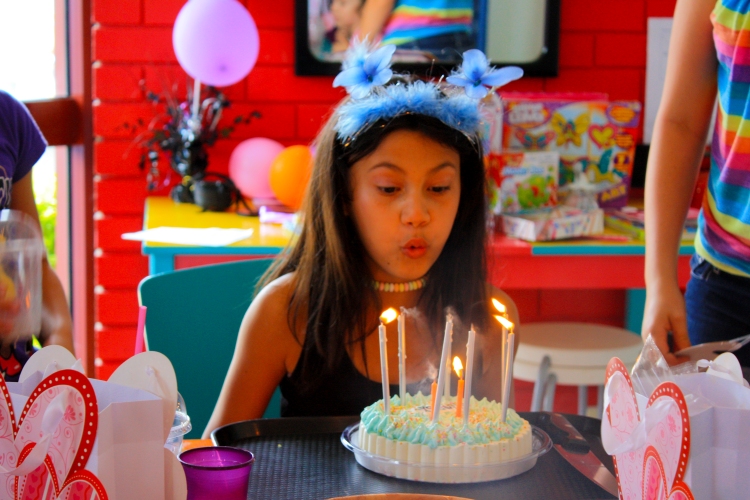 Hire our Private Party Room (for Free!)
Did you know that we have a spacious party room hidden away? It's true! Our party room is available to those who book a party with us, or opt-in for a group play package! Seating up to 24 children, our air-conditioned party room is the perfect streamer and balloon canvas – rain, hail or shine.
Our favourite part about this kids party idea Gold Coast has on offer? You're free to decorate the room however you choose. And if you want to take your party next-level, why not have it catered for too? Now's the time to dial up your cake-making expert friend and ask for that favour they owe you!
Here are some of our favourite cakes we've seen at our parties: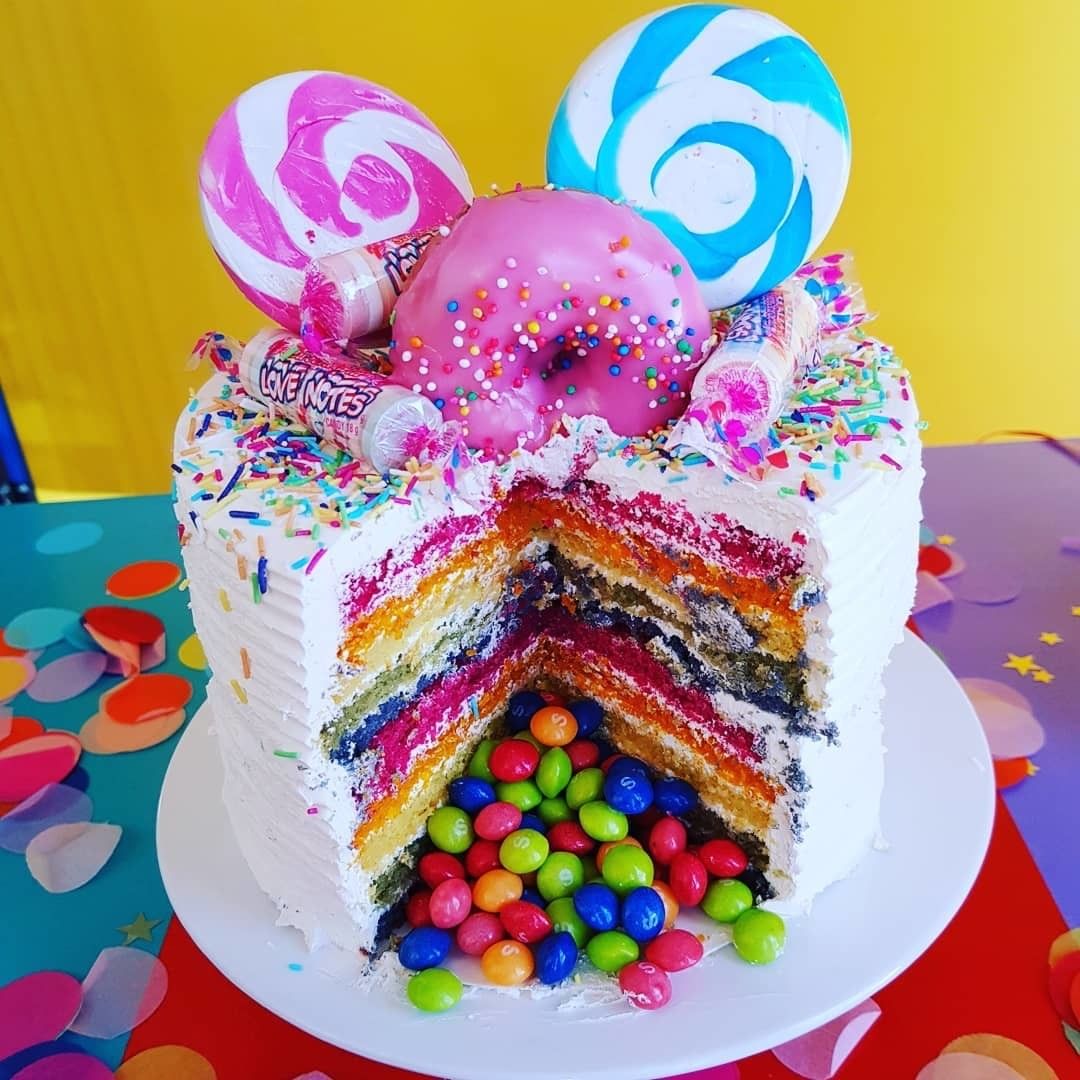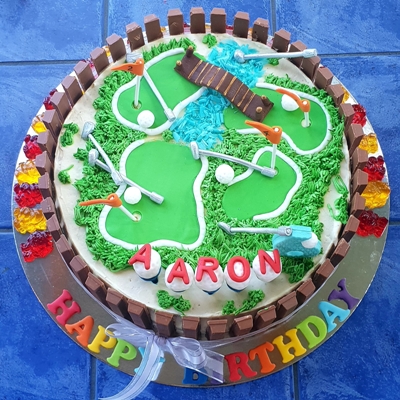 Games Marathon Party
After almost 50 years entertaining kids (big and small), we've discovered a few ways to tire the little tackers out – wink!
With this party idea, you'll combine arcade games and mini golf.
Did you know that you can add extra arcade game tokens to any party type?
Our arcade games centre has pool for the adults and all kinds of games for the kids! We've even had groups hosting adults vs kids competitions in our arcade games room! Who will be the ultimate winner?! To make the stakes even higher, why not have the winner score a free dinner?!
Follow all of these shenanigans up with a game of putt putt (or two) and the kidlets will be just about ready for bed. You can thank us later!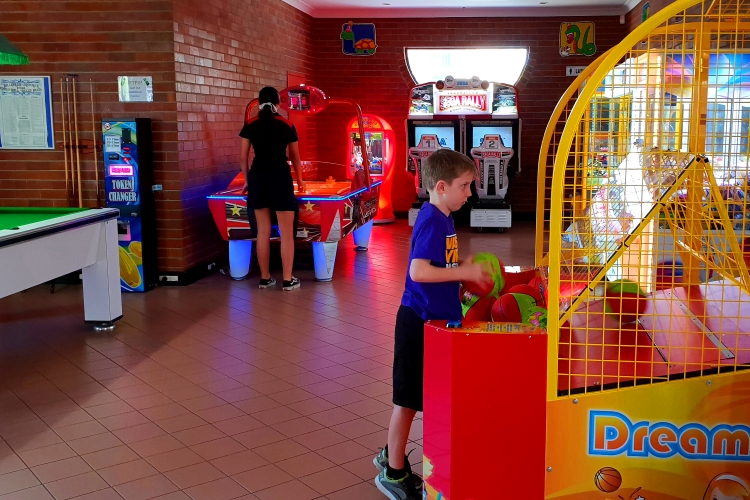 The Ultimate Kid's Party (We Do It All!)
Here's an idea. How about you sit back and we take the reins for your party planning? You deserve it! From food and hosts, right down to invitations and mini golf!
Here's what you can expect from our Ultimate Kids Party Package:
A cheery party host
Mini golf
Snack box and refreshment
Party goodie bag
Free return pass for all guests
Reserved party table
Fun party invitations
The lucky birthday boy or girl will also receive a few extras too. Think a special birthday sign with their name on it (literally!), a souvenir party photo and even a VIP gift card. After all, they sure are important! This is most certainly the top Gold Coast kids party idea where you can take a load off. Check it out here.
Just $24 per child for one course, and $28 for two courses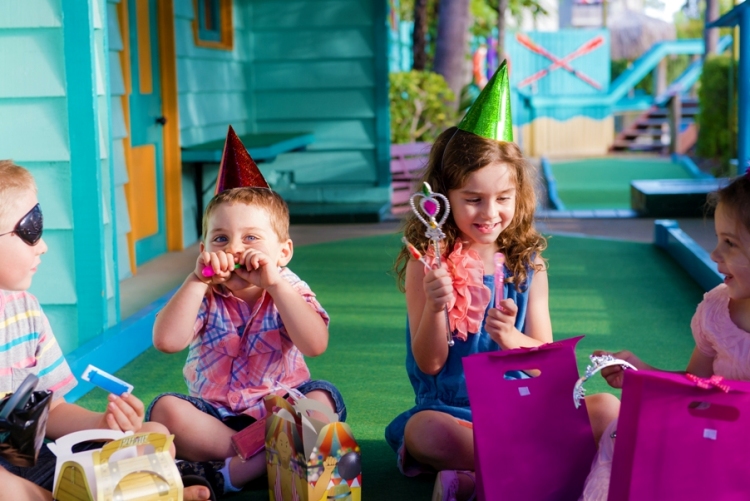 Fun Time Party Essentials + Sizzler
Have you been brainstorming party ideas for some time now? Maybe you're the type of person who likes the weigh up your options. The best part about this particular party idea is that it sorts your entertainment and your feast!
Family-friendly restaurant, Sizzler is just two doors down from us. And if you're like us, you have a few fond memories of their self-serve ice cream as a child!
Opt for our Putt Putt Party package, then head along to Sizzler for lunch from 11 or dinner from 4.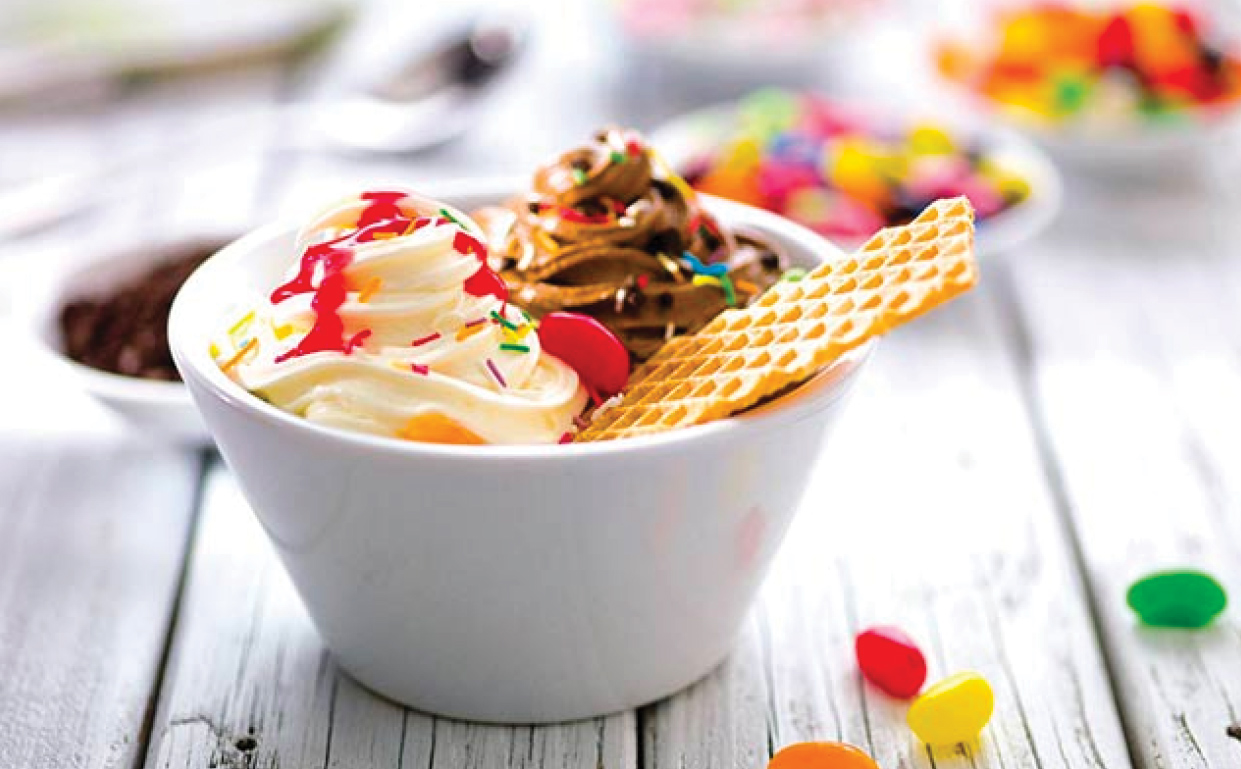 Here's everything our Putt Putt Party Package includes:
Mini golf
A refreshment
Your own reserved party table
Colourful party invitations
Plus all the birthday girl or boy extras from our Ultimate Kids Party!
Only $16 per child and $20 per adult for one course and if you want to double your fun play a second course for just $3!

Exotic Themed Jungle Party
Do you hear that? It's the kids cackling like hyenas! Or is it our Jungle Trail's welcoming parrot? This party idea is for the lion lovers, the adventurers and even the Tarzans!
Sure, we have some lush hinterland spots on the Gold Coast. But our putt putt jungle is located right here – in the heart of Mermaid Beach! Cook up a feast in our Jungle Retreat BBQ area or have Ubereats deliver some treats. We even offer jungle themed tableware as a party extra!
Here's a snap of Toby's party in our Jungle BBQ Zone to give you some more party ideas!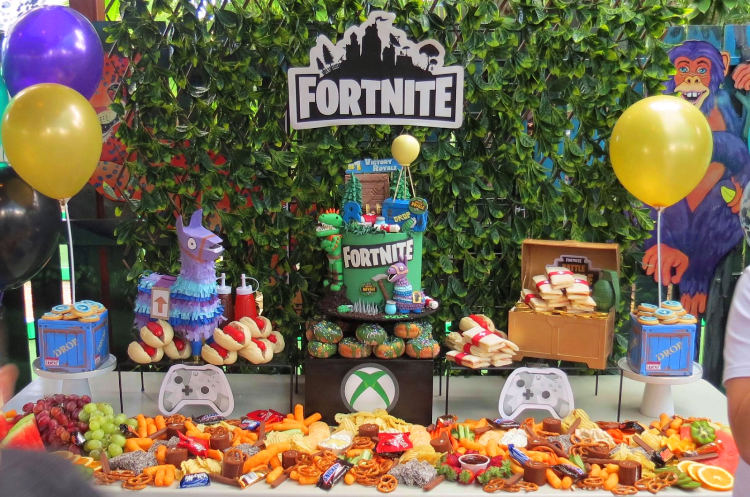 Superhero Themed Party on Fun Run
Fighting off dragons, saving princesses and creeping through the spooky haunted house. Let your kid's imagination run wild with a superhero-themed party on our Fun Run course! Play rain, hail or shine on our undercover putt putt course!
If you're fresh out of interesting party ideas for your Gold Coast kids party, this could be the easiest of the lot to rustle up! Cut up a sheet for a cape, whack on a pair of goggles or a sleeping mask. And there you have it – a superhero costume!
But heros need strength too, of course. So pick up some tasty snacks from the 19th hole kiosk like hot dogs and hot food platters. Kapow!
Family BBQ Party
Don't let these kids party ideas fool you. Putt Putt is the perfect location to celebrate the birthdays of little ones, right through to grandparents!

Gather up your gang for a fun-filled tournament on the green and a relaxing afternoon BBQ in the shade. We'll even store your cake for you and bring out the candles when you give us your secret nod. Don't let a little drizzle rain on your parade, our Jungle Retreat BBQ area is undercover, just like our Fun Run course and indoor private party room!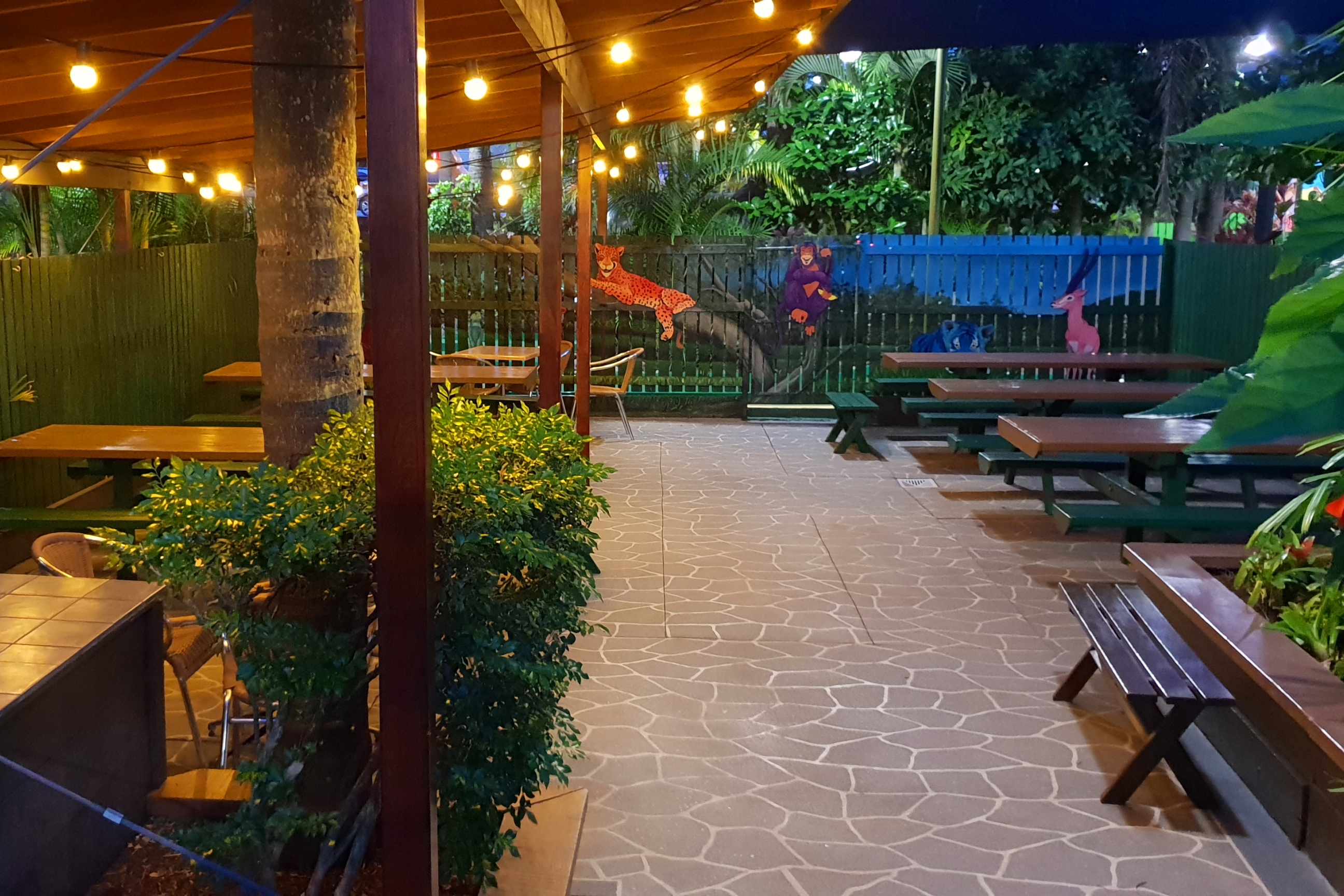 Still not sure which party option is best for you? Maybe these unique party themes will give you some more ideas. And here's how booking a party with us works too! You can check out all our party packages here or call for a chat with our friendly team on 07 5575 3381.