We've put together our favourite unique kids party themes for you to try out for your next celebration at Putt Putt Mermaid Beach!
We offer a range of birthday party packages that start at just $15 and include:
● Putt Putt games
● Decorated party area
● Colourful invitations
● A feature on our birthday sign
● Souvenir party photo
● Party bags
● Party host
● + more!
Check out all of our party packages for more options or call us on 5575 3381.
But if you want to take your party to the next level and pull off an epic theme as well, here are some unique kids party ideas for your child's (or inner child's) next Gold Coast party. Make it one to remember!
Mermaid Themed Party
Get into the spirit of our waterways course with a mermaid party on the Gold Coast! The kids will love this unique twist on the classic under the sea theme and our dolphin, turtles and blue lagoon will give your party a truly magic feel. Come along day or night to explore the enchanting sea life statues, hideaways and more in this dazzling course. Our glow balls make for the perfect magic pearls too!
What To Eat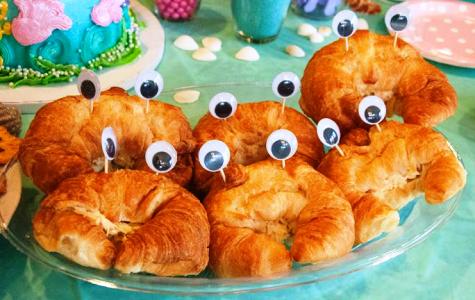 ● Crab Croissants - How cute are these guys? Googly eyes on sticks and you're done!
● Ocean-Dipped Strawberries - Mix blue food colouring with white chocolate and dip your strawberries in. Leave in the fridge to set and return to find your yummy treats! We can always keep these cool in our fridge for you too.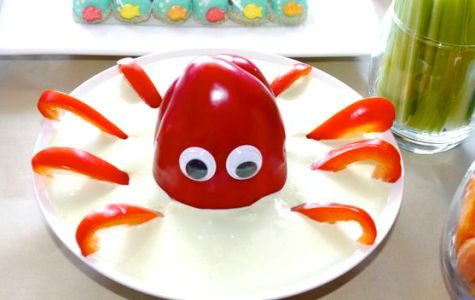 ● Octopus Dip - Perhaps the easiest kids party food idea we have is the faithful octopus dip! Simply hollow out and use sticks of capsicum as your tentacles. Where would we be without googly eyes? Pop on top of your favourite dip and have a few extra veggie sticks to dunk in too.
What To Wear
Mermaids are known for being sparkly creatures, so adding sequins to any costume will give it some pizazz. A blue outfit never goes astray and glitter hairspray is another crowd favourite when mastering
the mermaid look! Cutting out cardboard in the shape of a mermaid tail and attaching to elastic to tie around your kid's waists. This non trip version of your traditional mermaid tail is so easy to make. Decorate with cellophane and you're done!


What To Do
If you're looking for some activities to do before you've arrived at Putt Putt Mermaid Beach or once you've finished your game, DIY shell crowns are a lot of fun to make and the kids will love showing them off! All you'll need is some headbands, shells and a glue gun. We would suggest using bigger shells and only with older kids to avoid choke hazards.
Carnival Circus Themed Party
Step right up, step right up! With motorised obstacles, windmills and loop de loops, the Fun Run course is the perfect place to host your child's next carnival themed party on the Gold Coast! The carnival theme is one of our favourites because you have a huge choice of costumes and they're all easy to pull off with things you already have at home.


What To Eat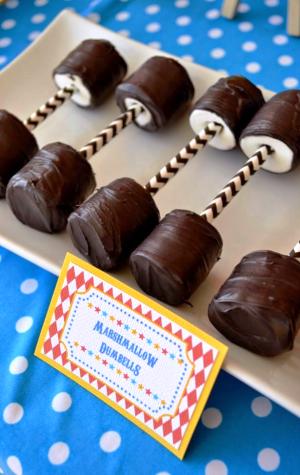 ● Strong Man Marshmallows - Put a marshmallow on each end of a straw and, hello - you have yourself a strong man dumbbell treat! We think these party snacks are fine without dipping in chocolate, but it does add a special touch.

● Hot dogs - In true carnival fashion, these are a great way to fill tummies without too much effort. And we mean, who doesn't like hot dogs? Bring along red and yellow bottles labeled 'sauce' and 'mustard' for that true circus feel!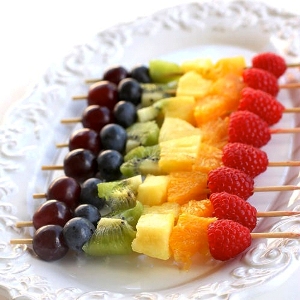 ● Rainbow foods - Jazz up the traditional hamburger with a rainbow of colours. Think: pineapple, old english cheese, beetroot, lettuce leaves, tomato and your choice of meat patty. For a fun sauce to go along with your burgers, add blue food colouring to mayonnaise for that final rainbow colour! And while you have our BBQ running, whipping up some rainbow veggie sticks will godown a treat too. Cherry tomatoes, orange capsicum, yellow capsicum, zucchini, red onion and beetroot. And voila! You have yourself some rainbow treats to char on the barbie! If you're after a more refreshing, fruity snack, thread blueberries, purple grapes, strawberries, watermelon, rockmelon, pineapple and kiwi fruit onto a skewer for a delicious alternative.
What To Wear
Carnival costumes are super easy to whip up and with so many options, you just can't go wrong! Red and white stripes always gives that circus feel. What about hula hoops, top hats and juggling balls? If you're feeling outrageous, try dressing your child up as a clown, mime or jester! Adults can get into the spirit too and dress up as food vendors (that's what we are anyway, amiright?). It's incredible how a box with some string over your shoulders will take your costume to a whole new carni level! Fill with packets of popcorn to offer lucky party guests.
What To Do
No trip to the carnival is complete without a few games to test your luck! Head along to our games arcade to play race car, lucky claw and pinball games until your heart's content. And really, would it be a day to the circus without picking up an ice cream on the way out?
Safari Themed Party
Channel an inner Tarzan or Jane, you're going on safari right here on the Gold Coast! Head along to our Jungle trail to be greeted by zebras, grizzly bears, monkeys and more. The kids will love exploring this luscious putt putt course and the best part is that you won't have to spend hours decorating a space to look like a jungle - we've got one here just waiting for you!


What To Eat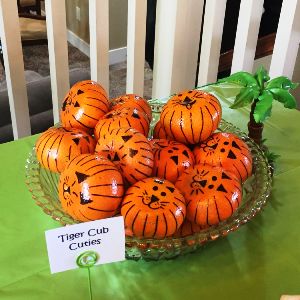 ● Bananas - Of course!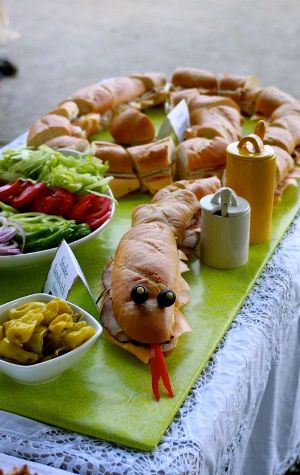 ● Tiger Cub Cuties - Draw tiger faces on mandarins or oranges for a fun fruity snack
● Snake Sandwiches - While the kids are off playing putt putt, one or two of the adults can fashion a snake sandwich with a few french sticks cut in half, filled with your favourite toppings and then cut up to create a snake!
What To Wear
Dress up ideas for your safari themed party are endless! Dressing up in khaki with a pair of binoculars to get a closer look at the wildlife is always a favourite. Or animal masks, animal costumes and face painting go down a treat too.
What To Do
A fun activity for the kids, or an easy costume idea, is making your own tails or trunks. All you'll need is a stocking, some paint, scrunched newspaper and elastic. Paint with your animal's colour or pattern to make these DIY dress ups suit a range of costumes!
Host your next themed party with Putt Putt Mermaid Beach on the Gold Coast. We will take care of organising your event so that your birthday girl or boy has a party they'll never forget! Call us today for a chat on 5575 3381.
Tags: Kids Parties Gold Coast, Children's Birthday Parties, Themed Party Ideas, Children's Party Venue
Related Articles