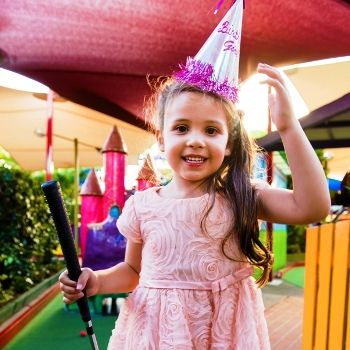 Do you dread the thought of organising your little one's birthday party on your own? Gold Coast kids parties are a lot of fun for us and when you plan a party at Putt Putt Mermaid Beach, we take away so much of the pressure! Here we'll show you exactly how planning your party with us works - hip hip hooray!


Step 1.

Enquire


First up, you can enquire by giving us a call, sending us an email or filling in our booking form. This way we can check that your chosen date is available and talk to you about our party planning options. We recommend enquiring as early as possible to have the best chance of securing your preferred party date and time.

An estimate of your numbers is fine at this stage. We just ask that you have a minimum of eight party goers - it won't be hard to find some kids ready to have fun!
Step 2.

Choose Your Package


At Putt Putt Mermaid Beach, we host so many Gold Coast kids parties and over the years, we've discovered that different people are looking for different experiences. That's why we offer the Putt Putt and Ultimate Children's Party packages. Take your pick and we'll take it from there.

Putt Putt Party
Mini Golf
Refreshment
Reserved party table
Name displayed on birthday sign
Birthday card with VIP card + photo for birthday child
Ultimate Children's Party
Party Host
Mini Golf
Refreshment
Snack Box
Party Bag
Free Return Pass
Reserved party table
Name displayed on birthday sign
Birthday card with VIP card + photo for birthday child
If neither of these packages suit what you're looking for, get in touch and we can customise a package to suit your needs.
Step 3.

Choose Your Extras!


Want to take your Gold Coast kids party to the next level?! We've put together a range of party extras for you to choose from so that you can really sit back and relax. We'll even take care of your cake, cook up tasty hot food platters and even add in arcade game tokens! Check out our whole range of extras to see what else we can take off your plate.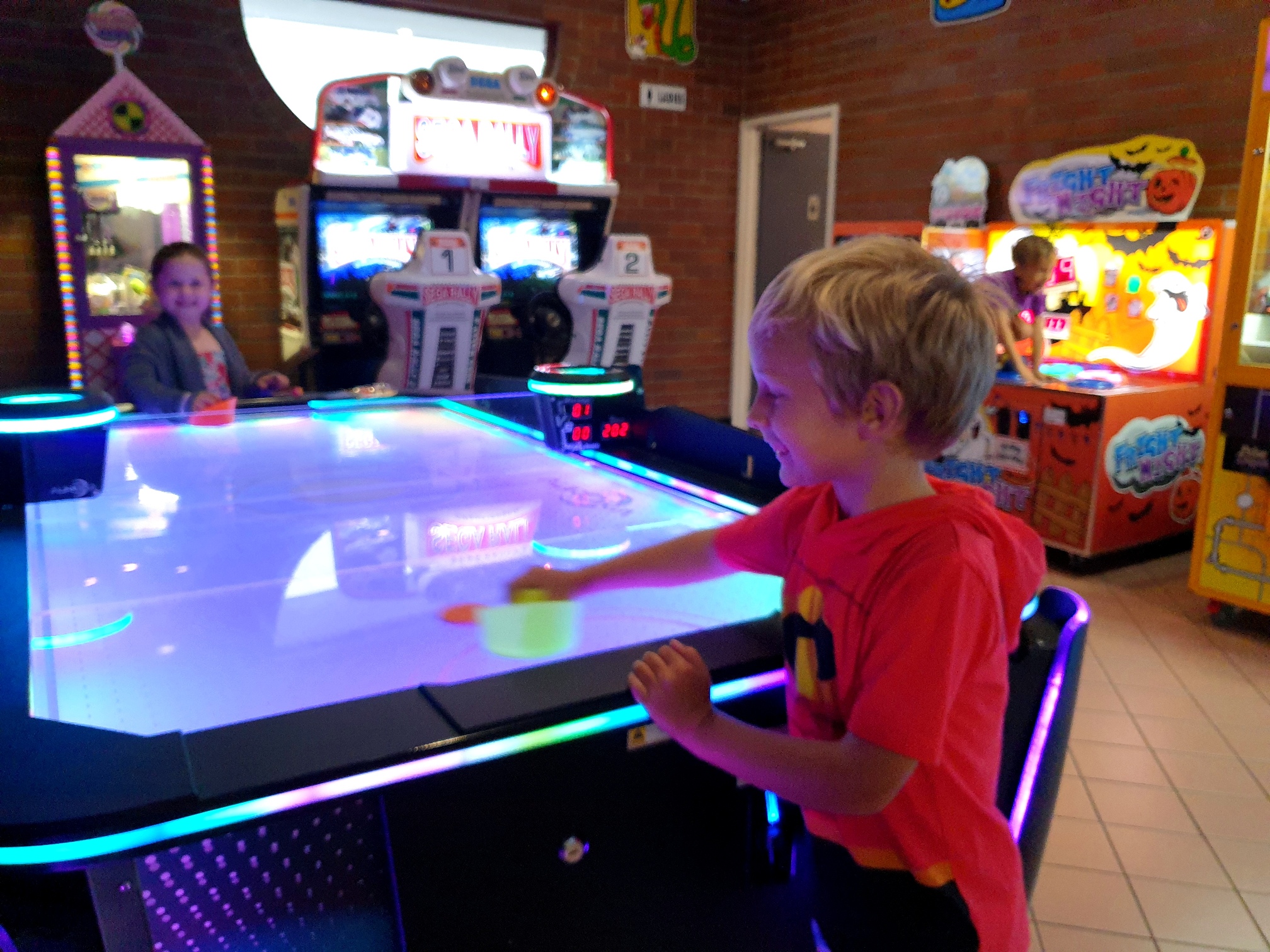 Step 4. Decide on Food Options

What's a party without a party pie? Our snack boxes include a delicious party pie, sausage roll, potato crisps and fresh fruit slices. We also offer vegetarian and gluten free snack box options. And for refreshments you can choose from apple or orange juice pop tops, water or a slush puppie - yum! You're also welcome to bring your own food if you have a fussy little eater or need certain dietary requirements covered. If you'd rather cook yourself, our BBQ is free to hire, all you need to do is book. And if you choose to bring your own cake, we will store it for you until it is time to blow out the candles!


Step 5.

Let Everyone Know About It!


Once your party's date and time is confirmed, start spreading the word! We've already created your Gold Coast kids party invitations, so all you need to do is print them out and send them to school for delivery.

We recommend advising guests to arrive 15 minutes before the party begins so that everyone can start playing at your booked time. We'll contact you on the Wednesday before your party to confirm numbers, so if you make the RSVP date before this, it will be smooth putting ahead!


Step 6.

Come and Party!


Let the fun begin! We set up and clean up after your party for you so you need not worry about the mess.

When booking your kid's party, you are not required to pay a deposit. Payment is made on the day by cash, eftpos or credit card.

We can't wait to host your next party at Putt Putt Mermaid Beach. Get in touch today!

Still have questions about how our Gold Coast Kids parties work? Here are our Party FAQs.

Call us on 5575 3381 BOOK HERE
Tags: Kids Parties Gold Coast
Related Articles