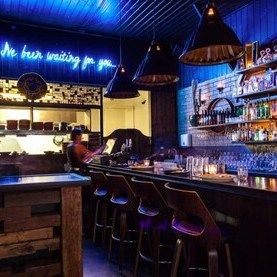 Dazzling views, magic sea breezes and nightlife at it's finest. If you're looking for things to do on the Gold Coast at night, prowl no further. Centrally located in Mermaid Beach, here at Putt Putt we're surrounded by some of the most fun-filled activities the GC offers!
Here's our pick of the very best things to do after dark on the Gold Coast.
Activities to Do in Gold Coast After Dark
Families, kids, couples and friends. After dark there's an activity to excite all groups in true Gold Coast fashion! Whether you're feeling adventurous, like kicking back or seeing some live music. We've got you covered, legend.
A hop, skip and a jump from our place, Miami Marketta is a bustling hub for live music, food stalls, interesting art galleries and the occasional stage show. Perfect for all ages, Miami Marketta is generally open Wednesdays, Fridays and Saturdays from 5pm and is a total must for activities to do on the Gold Coast!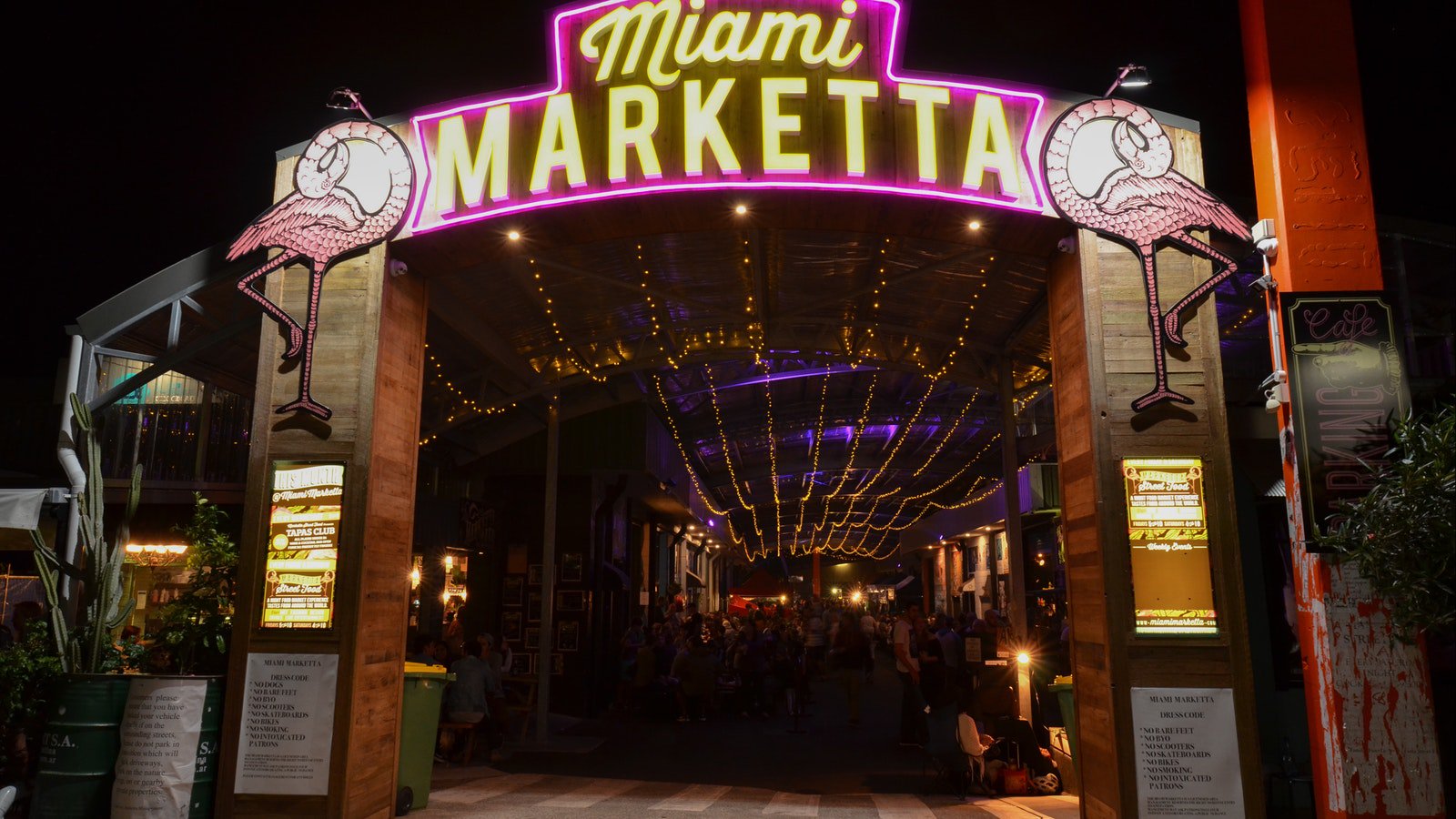 Twinkling festoon lighting, glimmering lagoons and trickling waterfalls igniting into all the colours of the rainbow. There's something pretty magical about playing putt putt after dark and Gold Coast locals seem to agree! Twilight putt putt is the perfect nighttime date, hangout with friends or outing with the kids, just sayin.'
Add a glow ball to your twilight game with six magical colours to purchase in store and keep forever! Will you sink a crystal blue, mystical pink or ruby red?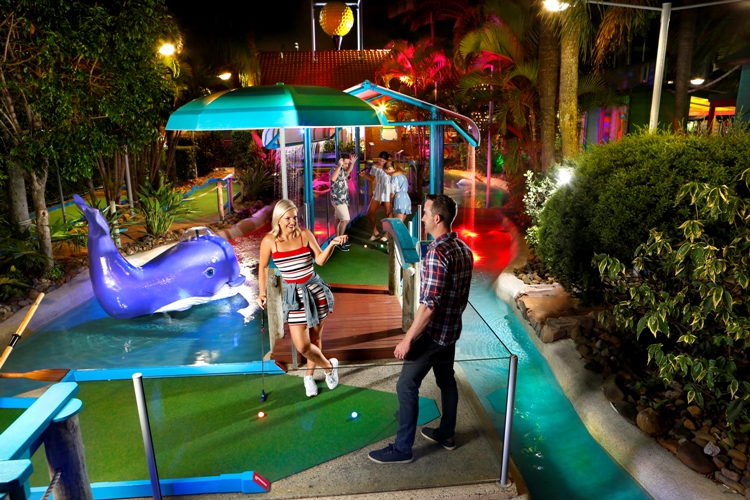 Did you know: Putt Putt Mermaid Beach is open right up until 10pm? So whether you drop by at sunset or after dinner, twilight putt putt has you covered! Check out our epic Shooting Star Special for a sneaky night time offer, too.
Catch a Night Time Flick at Pacific Fair
Tip toeing around a shopping centre once all the shops are closed feels a bit like Night at the Museum! AKA sneaky, fun and a little bit naughty. Pacific Fair's Event Cinema has all kinds of cheeky treats and even offers Gold Class if you're feeling #fancy. This is one seriously exciting thing to do in Gold Coast at nighttime!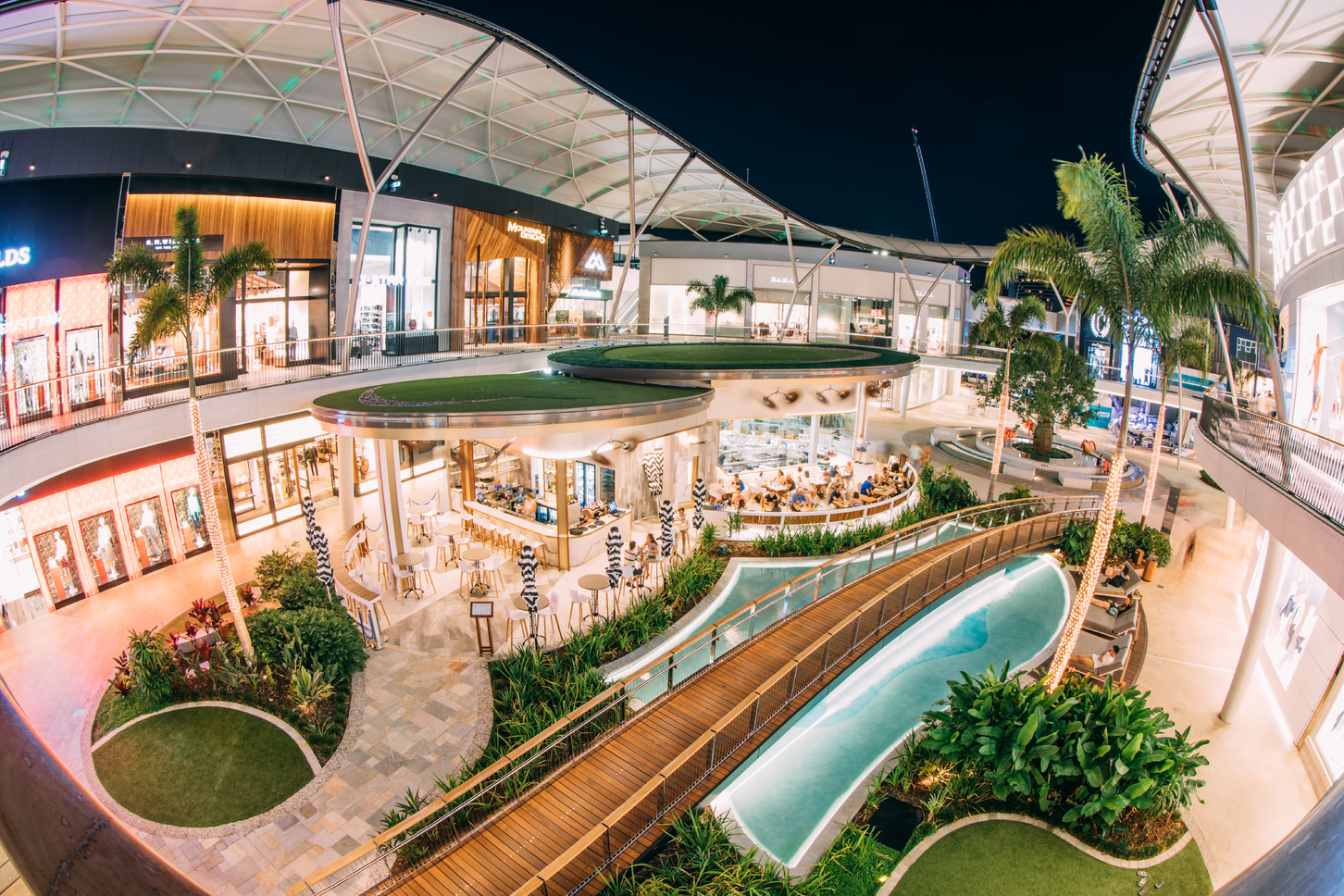 Pssst… If you're an RACQ member, you get cheaper tickets too!
Places to Eat in Gold Coast After Dark
After dark feasting on the Gold Coast is maybe one of our favourite things to do. And there's no shortage of tasty spots near us! Here's our pick for the best places to eat in Gold Coast at nighttime for couples, groups and even families!
We might be biased but we reckon our next door neighbours make the best ramen on the Gold Coast. Open 5:30 'till late Tuesday through to Sunday, Muso Ramen regularly feature on lists for the best noodley delights on the Gold Coast and we can totally see why. Opt for the original miso ramen and prepare to have your mind blown.
Nibble Traditional Japanese at Etsu
Seafood lovers, eat your heart out! Possibly one of the most mouthwatering things to do in Gold Coast at nighttime, Etsu Izakaya offers sashimi from the raw bar, robata grill skewers and traditional gyoza you swear were plucked straight from a Japanese street stall! Head over after dark, 7 days 5pm 'til late.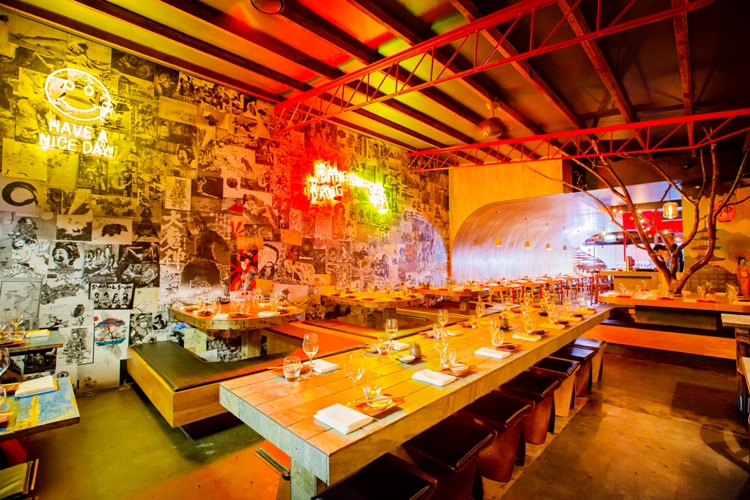 Fancy French delicacies? Then Little Truffle is your go-to! A short stroll from our place, nibble on charcuterie, authentic pastas, seafood ala carte or opt for their degustation menu. Then simply book in for dinner, 5:30pm onwards.
ARIBA! Enjoy tasty modern mexican at Bonita Bonita once the sun goes down. Think chorizo and potato croquettes with habanero jam or spicy chicken quesadillas! Book your seat online at this quaint spot for delish dishes from 5pm, 7 days.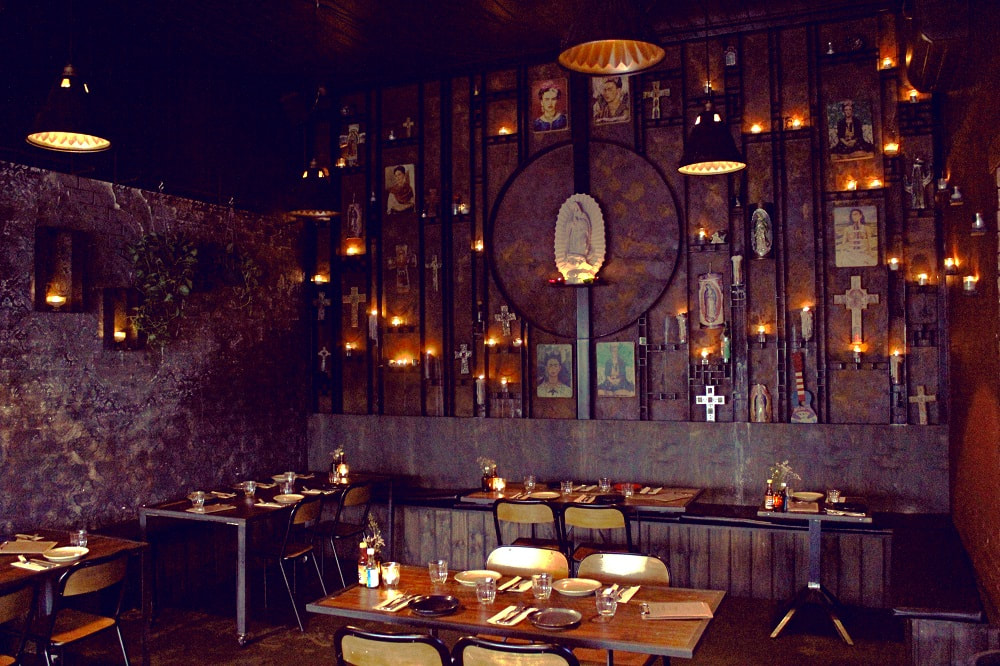 Nighttime burger runs on the Gold Coast just reached a whole new level at Easy Street Diner! Munch on true American-inspired burgers, fried chicken, waffles and loaded fries. Yes, this is real life and it's darn delicious. Drop by from 5pm until 9pm, 7 days a week.
Bars to Visit in Gold Coast After Dark
Catching up with friends? Rellies in town? In Mermaid Beach, we're lucky enough to be surrounded by some of the most popular bars on the Gold Coast. Yes, seriously! Here are our favourites.
One for adults, The Cambas Wallace is located in the heart of Nobby's beach (a short bus ride from us!). Taste specialty whiskeys under moody lighting while records spin and bar staff chat. With a totally cool nautical theme, we can see just why visiting Cambus is a popular thing to do in Gold Coast at nighttime!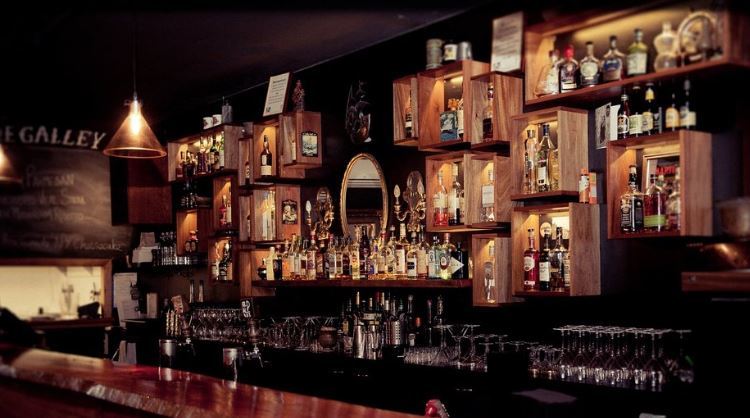 Retro chic watering hole, Apres Surf, is famous for excellent chips, kooky-cool decorations and a bustling atmosphere. Cosy up indoors to slurp up specialty cocktails, knock back a few frothies and chomp on nightly specials like $10 parmys on Sundays and $12 burger combos every Wednesday!
$1 dumplings, $5 sliders, live music and rotating tap lineups. Bine is a happenin' haunt on the Gold Coast to visit before or after a game of putt putt, open 7 days!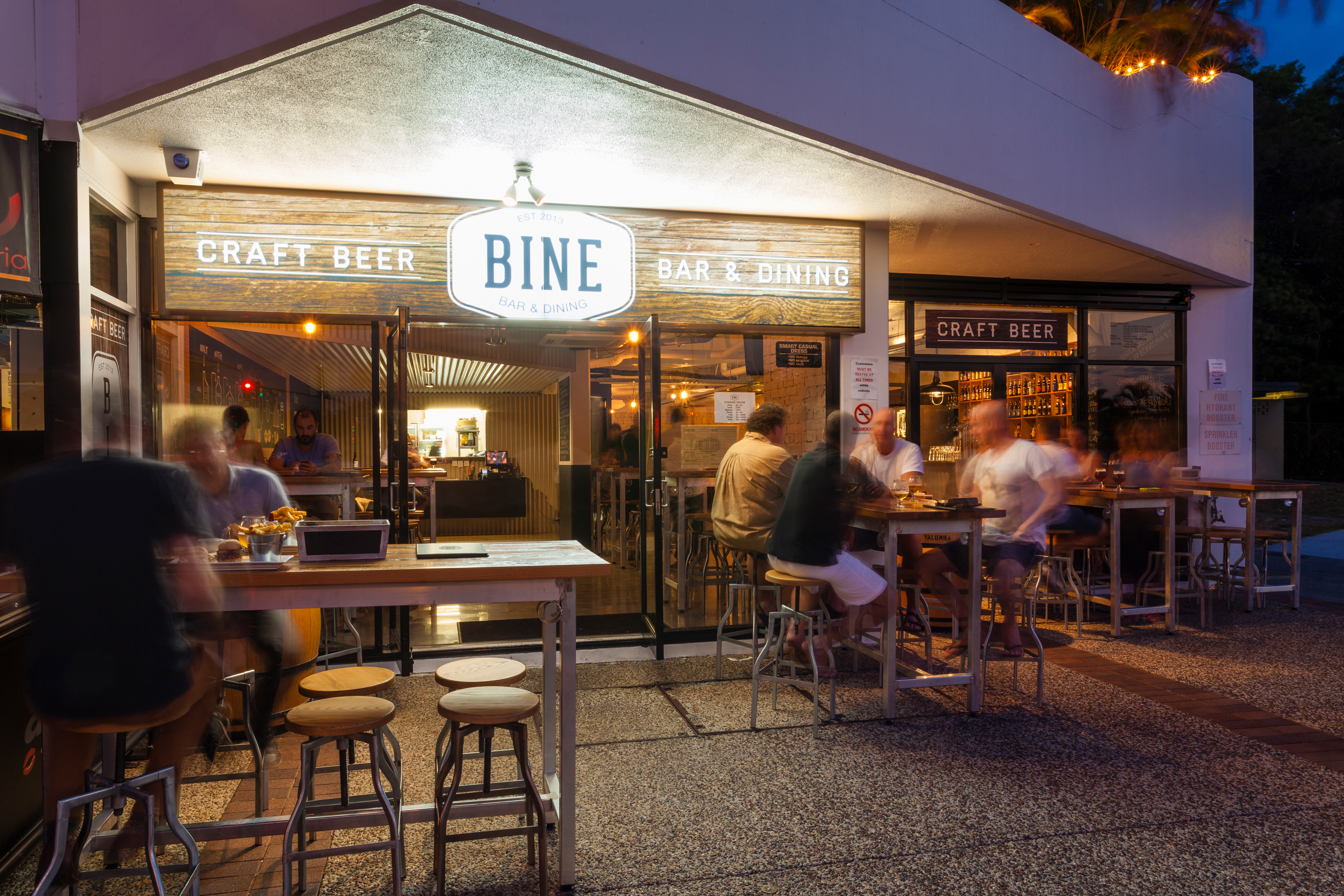 Cheers at Putt Putt Mermaid Beach
Did you know Putt Putt Mermaid Beach is a licensed venue? Pouring adults only beverages, we offer a wide variety of beverages to enjoy alongside your late night snacks and games on the green.
Romantic Things to Do in Gold Coast at Night
Mermaid Beach isn't just a place with a cool name. It's also a pretty romantic part of the Gold Coast! Come nighttime too! Picture a star-filled sky, coastal breezes and nighttime activities under moonlight.
Take in the View from Miami Hill
The breathtaking view from Miami Hill is extraordinary by day, but come night it transforms into a whole new level of magical. Watch as our neighbouring suburb lights up one by one when the sun melts away.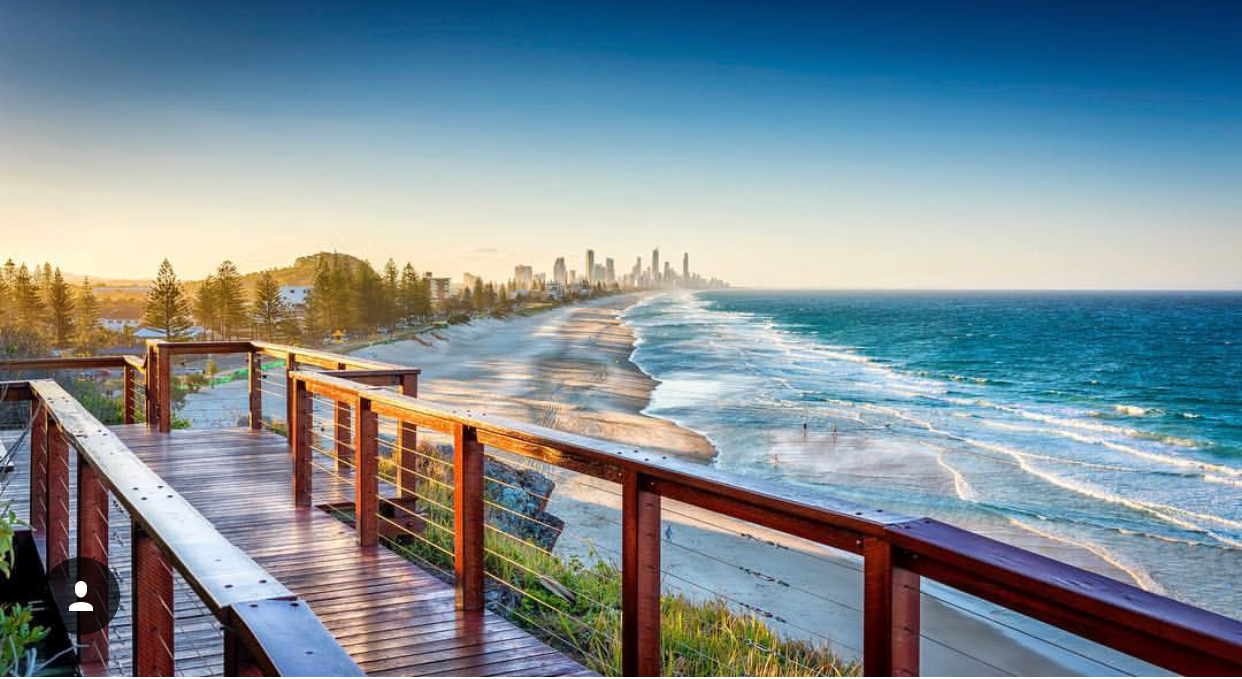 Walk Along the Mermaid Beach Foreshore
Beautiful, wide walkways and bike tracks stretch along the foreshore, making for romantic walking trails to dawdle down hand in hand at sunset and beyond. Cue the cuteness.
Things to Do with the Kids in Gold Coast at Night
Whether it's school holidays, a special occasion or just one of those nights when the kids are climbing the walls. There's heaps of stuff to do with kids in Gold Coast at night time. Here's a few ideas to add to your bank of activities!
Have a Nighttime BBQ at Putt Putt Mermaid Beach
Did you know our undercover BBQ area is available for free hire 7 nights until 10pm? Bring your own snags and BBQ utensils, then break up games of putt putt with a friendly BBQ in the Jungle Retreat! We'll even store your goods in the fridge until you need them. Don't feel like cooking? Have food delivered to munch on under the stars with your group.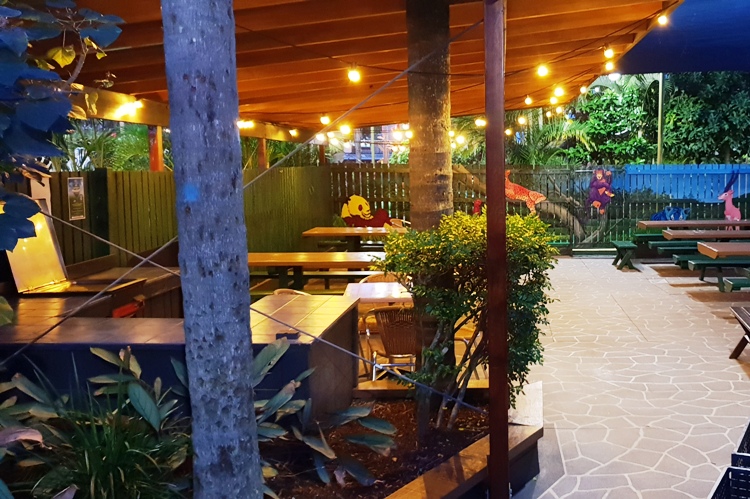 FYI: We're one of the few venues on the Gold Coast who let you do this!
Enjoy Late Night Snacks at 19th Hole Kiosk
Reward the kids with a night out and a few treats if they're extra good! Think slushies, hot dogs and ice creams under a night sky. Team this with a game of twilight putt putt and consider their night totally made.
Challenge the Kids to Arcade Games and Pool
Training your little tackers up to be pool sharks? Then a nighttime game could be on the cards! Mix things up by trying your luck at winning on our arcade games at Putt Putt Mermaid Beach right up until 10pm!
All the things to do in Gold Coast at Night
Did you find your night time Gold Coast activity? If we made your list, buy tickets online and save 10%! Score your discounted putt putt tickets here!