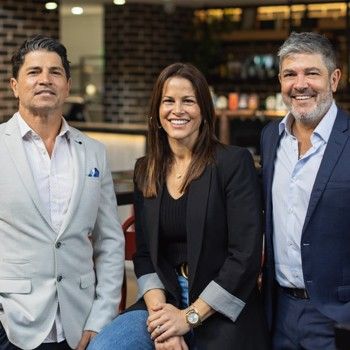 We are thrilled to announce that Putt Putt Mermaid Beach, your beloved miniature golf attraction which has captured the hearts of both locals and tourists, has found a new home with family-owned hospitality powerhouse, JDA Hotels. This joyous occasion marks a significant milestone as Putt Putt Mermaid Beach changes hands for the first time in over 50 years, signaling a new chapter in its storied history.
Since its establishment in 1969 by the Wykoff family, Putt Putt Golf has brought boundless laughter, unforgettable moments, and cherished memories to families and friends visiting the Gold Coast. With its whimsical and challenging miniature golf courses adorned with creative obstacles, vibrant landscapes, and interactive elements, this enchanting attraction has become an iconic symbol of fun and togetherness.
JDA Hotels, a name synonymous with exceptional guest experiences, is delighted to welcome Putt Putt Mermaid Beach into their esteemed family of venues. With their unwavering commitment to quality and a passion for creating vibrant spaces, JDA Hotels manage and operate a distinguished portfolio of hotels, resorts and pubs across Australia. Locally venues include the Mermaid Beach Tavern, Hotel CBD and Gold Coast Tavern. The addition of Putt Putt Mermaid Beach to their collection exemplifies JDA Hotels' dedication to preserving cherished establishments that hold a special place in the hearts of their communities.
With their expertise in revitalizing and transforming venues, JDA Hotels aims to enhance the magic of Putt Putt Mermaid Beach while staying true to its rich heritage and nostalgic charm. The acquisition perfectly aligns with JDA Hotels' vision of crafting extraordinary hospitality experiences that leave lasting impressions. Their commitment to excellence will undoubtedly breathe new life into Putt Putt Mermaid Beach, ensuring that future generations continue to experience the same delight and wonder that have defined this cherished attraction for decades.
As a family-run business, JDA Hotels understands the value of creating meaningful connections and memorable experiences. They are thrilled to share that the dedicated team currently operating Putt Putt Mermaid Beach will continue to be an integral part of the attraction. This ensures that the expertise, passion, and warmth that have made Putt Putt Mermaid Beach a beloved destination will remain unchanged.
JDA Hotels are committed to a seamless transition, ensuring that the spirit and essence of this beloved gem remain intact. Visitors can rest assured that the warm hospitality, exceptional service, and unparalleled fun they have come to know and love will continue to be the heart and soul of Putt Putt Mermaid Beach.