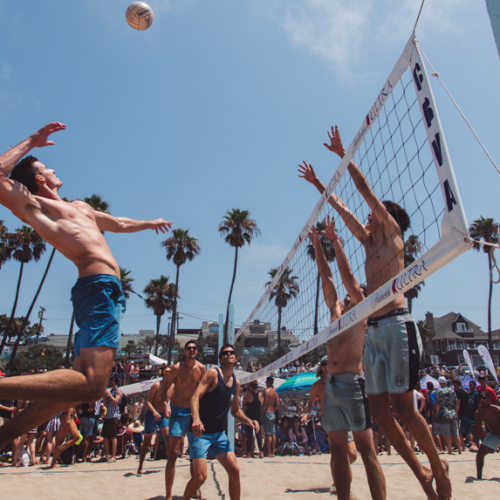 The Commonwealth Games are coming to the Gold Coast from April 4 to April 15 and we couldn't be more excited to be a part of the buzz! A few people have been scratching their heads and wondering about how to get around during the Commonwealth Games but we're here to make it super easy for you to understand.
Have you noticed those games lanes popping up across the Gold Coast? Yep, we're going to tell you what they're all about and how to keep your cool by looking at your options when traffic is pumping!
Putt Putt Mermaid Beach is open as usual right through GC2018 and if you don't have tickets to sporting events, we've got some good news for you. There are so many cool activities happening right on our doorstep and you are going to lose your mind over them! Let's discover how you're going to get around during the Commonwealth Games and head along to some family friendly events too.
What Events Will Be On During The Commonwealth Games Near Mermaid Beach?
A lot of people are focussing their attention on the games themselves, but there are actually some really fun activities to get amongst during this once in a lifetime experience too!
Gold Coast Run 2018 | Sunday 15 April 2018
Members of the public have their chance to be a part of the Commonwealth Games at the Gold Coast run. Entries are now full, but that doesn't mean you can't cheer from the sidelines! The marathon will be kicking off in Southport, stretching right up to Burleigh and looping back to the north end of the Gold Coast. Come and watch the live action jog right past our front doorstep!
And while you're in the 'hood, make a day of it and come and play a game of putt putt while you're here. We are offering all Putt Putt Beach ticket holders free parking at our place on the day.Then, cross the Gold Coast Highway and take a short stroll to Hedges Avenue on the Esplanade for a front row seat. We suggest taking a camper chair or picnic blanket to get comfy on along the sidelines.
Festival 2018 | Wednesday 4 April - Sunday 15 April 2018
Over 12 huge days Festival 2018 will be taking over the Gold Coast! With so many performances, art installations, live music locations and film features, there's something for the whole family to enjoy.
Broadbeach
If you're a music fan, then you'll love catching ​Amy Shark​ at a free gig in Broadbeach! Or if circuses are more your thing, why not head along to ​RITE circa​ and watch a mesmerising free performance? Journey through ​Aboria's​ colourful walk-in sculpture or have a go at ​weaving​ with local Aboriginal and Torres Strait Islander weavers. Just to name a few!
Surfers Paradise
ARIA hall of fame legends, ​Yothu Yindi​ will be taking to the stage in Surfers for a gig you're not going to want to miss! Catch up on a dance performance by ​Restless Dance Theatre​ at Surfers Paradise Hilton or tune into ​Commonwealth Stories on Screen​ under the stars at the Surfers Paradise main stage. Here you'll learn about 50 Commonwealth nations and territories and it's perfect to bring the kids to as well!

Getting Around During The Commonwealth Games - Road Closures
So, there are a bunch of roads that will be closing during the Commonwealth Games but with these handy tips, you're going to be totally fine!
The Games Route Network (Game Lanes) is a set of lanes that will be specifically dedicated to athletes and officials to travel to and from their games. Do you know what this means? While you're cruising around the Gold Coast the chances of spotting a sporting celeb are pretty high!
Here are where the Game Lanes will be located and effected from around March 31 right through until April 15.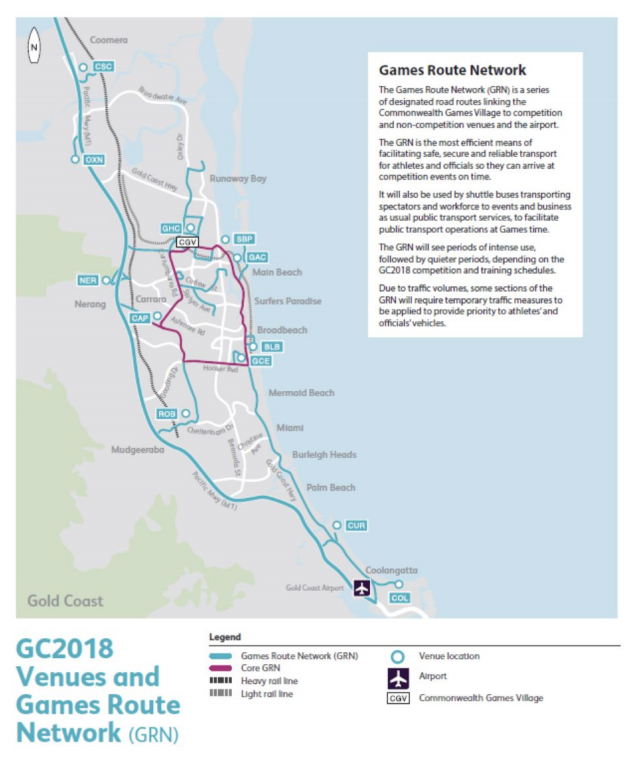 Road closures for the Commonwealth Games will be central around the competition venues. These span right across the Gold Coast in beachfront and inland locations. Talk about the best of both world!

And would you look at that, our closest competition venues are in Broadbeach, Carrara and Currumbin. So Mermaid Beach is the perfect place to escape the chaos.
Where Will The Speed Limit Be Affected During The Commonwealth Games?
The speed limit reductions have already started on the main motorways so be sure to keep these in mind when planning your travel time around the Gold Coast during the Commonwealth Games.
● 100km/h zones have been reduced to 90km/h zones
● 110km/hr zones have been reduced to 100km/hr
The speed reductions are mainly around the M1, M3 and Logan Motorway areas. It's not a huge deal, but it will make your travel times a teensy bit longer if you're travelling via these main roads.

What Time Should I Travel During The Commonwealth Games?
It's anticipated that the roads will be busiest from 9 April until 15 April but there are some times you can keep in mind when you want to get around during the Commonwealth Games.
Travelling from Brisbane or New South Wales to the Gold Coast
● Travel before peak hour
● From midday until about 3pm
● Or travel from 7pm onwards
If you'd prefer not to drive, train and bus travel is an easy option from Brisbane to Putt Putt Mermaid Beach. Simply hop on the BDVL train and transfer to the 745 bus at Nerang Station before changing over at the Broadbeach main bus stop to the 700 bus. Travel time is approximately 1 hour and 50 minutes (the perfect time to ​read up on our blog​, just saying).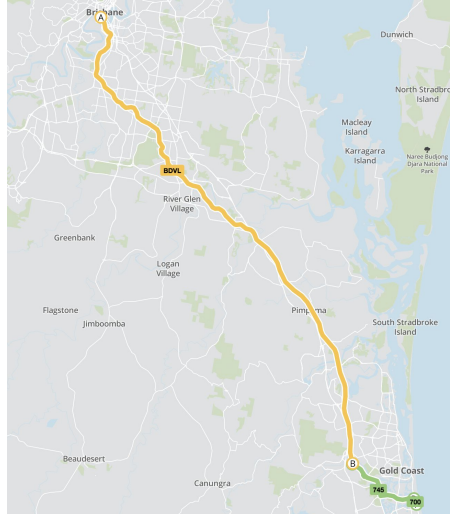 And if you're coming to Putt Putt Mermaid Beach from New South Wales, simply catch the 700 bus from Tweed Heads right to our doorstep at Putt Putt Mermaid Beach. Your travel time will be around an hour.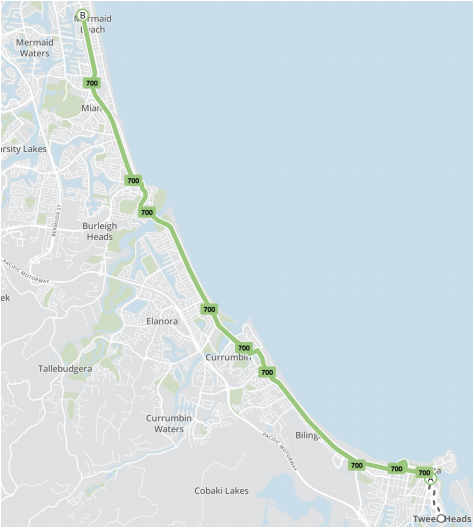 What Public Transport Will Be Available During The Commonwealth Games?
Yes. Trains, trams and buses will all be available during the Commonwealth Games. And as a bonus, extra public transport services will be in action too!

● Light Rail
○ Trams will be available 24 hours of the day and during peak event times there will be a tram every six minutes
● Bus
○ Buses will be available every 15 fifteen minutes between 7am - 7pm along the main routes.
● Train
○ Trains will be available every 10 minutes 6am-12 midnight.
So whether you're planning to get around the Gold Coast during the Commonwealth Games to watch sporting events, attend cultural events or get amongst the vibe, it's the perfect time to get competitive with us! Buy your tickets online and receive 10% off!
Download the Free App GC2018 for all the latest news.
Photo credits: Get Set For The Games
Tags: 2018 Gold Coast Commonwealth Games