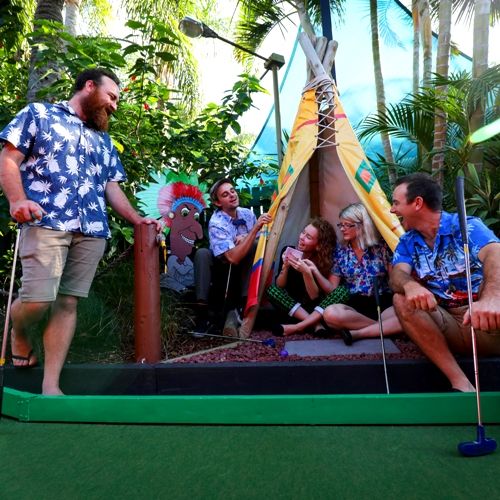 From hole in ones, to report card home runs – all types of events call for a celebration!
The only problem? Choosing where to go.
Don't worry, we've taken out all the hard work, so you have extra time to lap up fun times! #winning
Here's our pick for the best event venues Gold Coast has to offer, to host your next hurrah!
Looking for an event venue with an exotic twist? Then the Jungle Retreat has you covered (literally)! Hidden within a lush subtropical forest at Putt Putt Mermaid Beach, picnic benches, BBQ and a pergola make this spot perfect, all year 'round! Celebrate in the morning, with bacon and egg rolls before a game of putt putt, afternoon with a few refreshments and snags or right up until last putt at 10pm! Maybe you take the night off from cooking, and order UberEats instead!
Jungle Retreat Event Venue Features
Event Types: The world's your oyster! Social gatherings, end of school breakups (FYI teachers play putt putt free!), family reunions, Christmas parties and more.
Open 9am - 10pm, 7 days
Suitable for celebrations of 10 - 80 people
Cook on the BBQ or have food delivered (hello, pizza!)
Licensed venue
Undercover – perfect rain, hail or shine!
Decorate yourself (or choose one of our party options)
Bookings essential
You like getting creative with an activity-packed celebration, but moving indoors is totally your jam too! Enter the private party room. This secret spot (seriously, not many people know where it's hidden away!), is an event venue option for any of our party packages. It's also the perfect backup plan in case it rains or the weather turns up the heat. Why? Because this venue space is completely indoors and air conditioned. That's right, a rain, hail or shine venue hire option on the Gold Coast!
Private Party Room Event Venue Features
Event Types: Kid's birthday parties, school holiday get togethers and more
Open 9am - 10pm, 7 days
Suitable for celebrations of 8 - 24 guests
Air Conditioned
Indoors, tables and chairs (seating 24 people)
Decorate yourself (or choose one of our party options)
Bookings essential, with any party package
Fun Run Hut – In the Middle of the Fun!
There aren't many Gold Coast event venues suited to more intimate groups, wanting to host an action-packed event. But luckily for you, we have just the spot! Our Fun Run Course has a shaded hut perfect for small groups of up to 10 guests! For larger events, it also makes for the perfect dress up station! Your guests can stop by and mingle while they play the course, grab a snack to eat or even a welcomed rest from all the fun they'll be having!
Fun Run Hut Event Venue Features
Event Types: Small get togethers of up to 10 people, tournament pit stops, putt putt competitions between family, friends, work colleagues or social groups.
Open 9am - 10pm, 7 days
Suitable for celebrations of up to 10 people
Covered from sun and rain
Decorate yourself
Bookings essential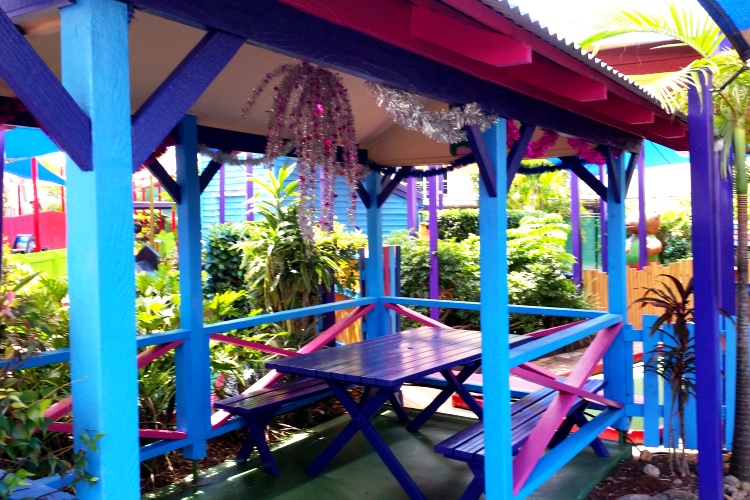 Gold Coast Event Venue Activities
Whether you choose to sizzle up sangas in the Jungle Retreat, blow out the candles in our private party room or hang out in the courtyard. You'll be thrilled to know that we offer a wide variety of activities to entertain guests of all ages on the Gold Coast!
Choose from our three fantastically themed 18 hole courses, located right in the heart of Mermaid Beach! Whether you're a kid, or a big kid at heart, putt putt offers a unique experience for all ages!
Jungle Trail – Gorillas, giraffes and even a swinging log! Peek behind the leafy greens and try to sink your ball on one shot, on this popular course


Waterways – Mesmerising waterfalls and trickling streams. This course is home to a water jump hole and glimmering blue lagoon (not to mention, dolphins and turtles too!)
Fun Run – Can you loop de loop? Dodge motorised obstacles and battle dragons. Explore princess castles and meet one cute kitty on Fun Run! Play rain or shine as this course is undercover.
Can't decide? We don't blame you! Luckily for you, you have the option to play all three courses (with unlimited play for groups of 10 or more).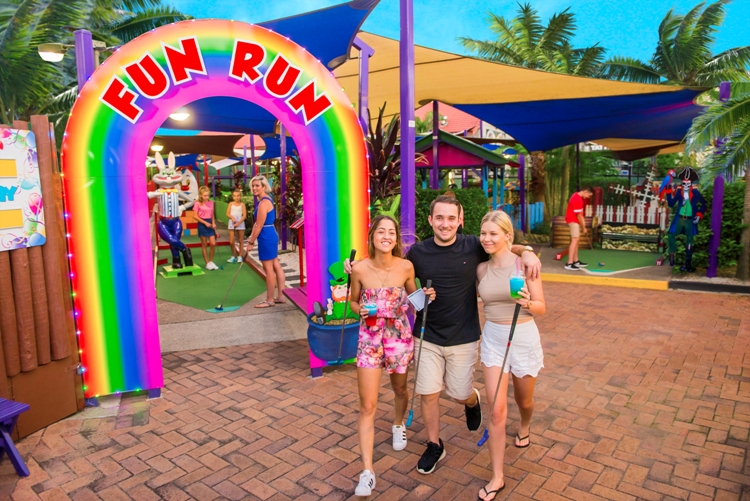 Mini golf and arcade games? Yep, you read right! Sink a few with a game of pool, race sega rally cars against your besties or try your luck with a hilarious game of Go Go Pony – giddy up! It's safe to say your guests could easily spend hours in here!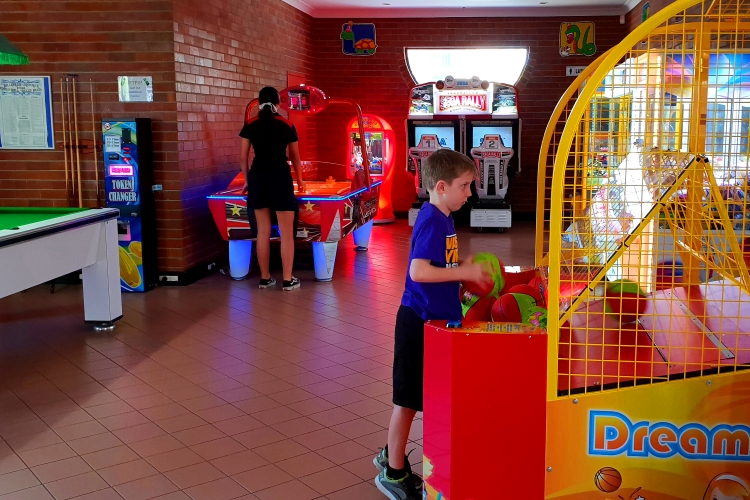 Gold Coast Event Venue Packages
We get it. When you're in charge of organising celebrations, packages make your life so much easier. That's why our Gold Coast event venue offers a selection of killer options.
When some groups get together, they never want to say goodbye! The good news is, with our group play options, you never have to.
Enjoy unlimited putt putt with your group
Have food delivered or cook up a BBQ feast in the Jungle Retreat
Play games in the arcade room
Pick up some refreshments from the 19th Hole Kiosk
...Your options are endless!
… What more could you want from a Gold Coast event venue?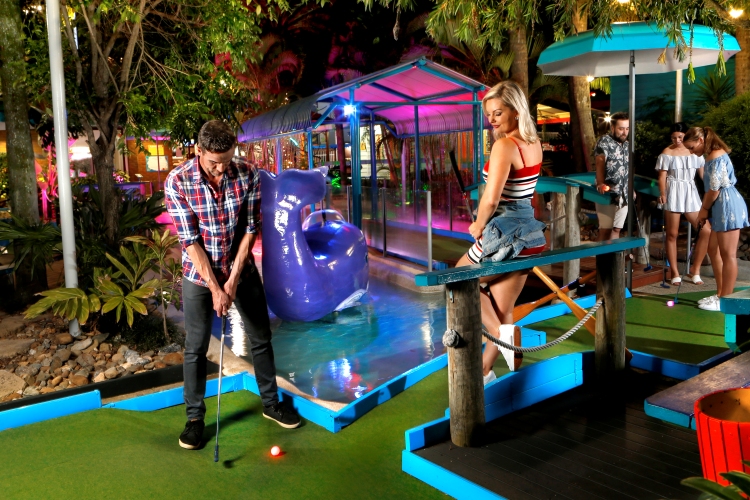 Glow Parties aren't reserved for birthdays alone (or children, for that matter!). Round up your favourite people and enjoy this lineup of event lovin' goodness.
After dark, 7 night a week
1.5 - 2.5 hour event
1 or 2 mini golf games
Glow ball hire
A slush puppie, soft drink, water or juice
Decorated party table
If your celebration calls for all the extras, we've got you covered there too. Check out the deets in our party brochure.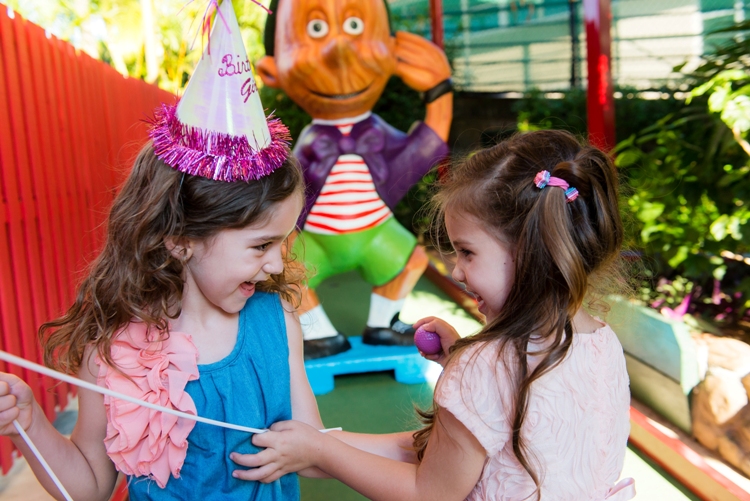 For more information and to book, click here.
Event Venue Bonuses
When hosting your Gold Coast event at one of our diverse venues, you'll also enjoy a wide range of extras! Here's a taste of the facilities we offer when you book your event with us.
Licensed Venue
Our Gold Coast event venue is now licensed. Celebrate your Christmas party or get-together with a toast or two!
Catering
If the idea of cooking onsite or having food delivered to your event doesn't tickle your fancy – we have your solution! Here at Putt Putt Mermaid Beach, we also offer event catering. Think snack packs with a refreshment, hotdogs and hot food platters.

You can also coordinate catering or pizza delivery from other local businesses.

Get in touch to explore our catering options for your next Gold Coast event!


19th Hole Kiosk
Fit with refreshments, snacks and bites to eat, it's the perfect solution after your games on the green!


Glow Balls, Gift Cards and Hats
Throwing a tournament and want to hand out epic prizes at the end? Our Gold Coast event venue covers you there too! Hero your winners by awarding them mystical glow balls, colourful hats and even their own gift card (which has no expiry!).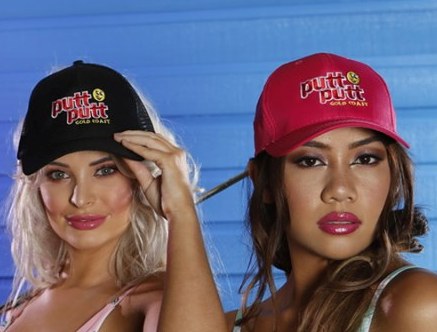 For the most accommodating venue hire the Gold Coast has to offer, get in touch today. Call 07 55753381 or email us - We'd love to help you celebrate any event – big or small, 9 am - 10 pm, 7 days a week!