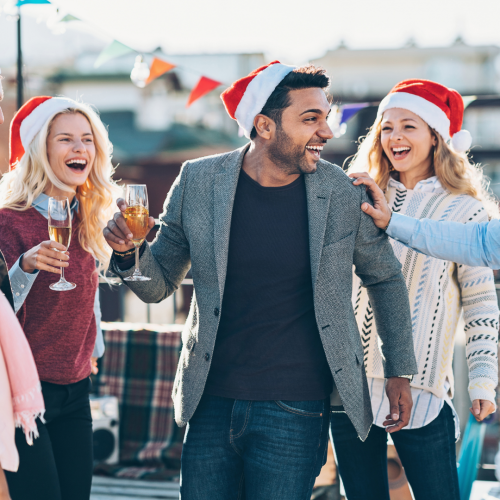 It's never too early to start planning for your end of year work Christmas party!
We all know it can be stressful, but not if you choose the right venue for the whole team to enjoy. Christmas parties are the best way for everyone to let down their hair and spend quality time with their co-workers in a non-corporate setting. It's a great bonding activity! And what better way to bond than over a friendly (or competitive) game of mini-golf!
At Putt Putt, not only do we offer awesome group packages for either 18 holes or unlimited games for your party, but we are a fully licensed venue too! Tee off with your choice of a beer, wine, cider, pre-mixed spirits or frozen cocktails. And of course, it's never a Christmas party without an array of delicious food. To top it off, you have the choice of bringing your own catered food to dine in our private Jungle Retreat, fitted out with a BBQ, picnic tables and a pergola all decorated for the festive season. Or, if you'd prefer to dine at a local restaurant after an epic round of mini-golf, there are plenty of restaurants offering top-notch set menus for small to large groups, all within walking distance. The ideal way to celebrate with your co-workers this Christmas season!

Here are 6 popular dining options to choose from that will top your 2021 Christmas Party!
Dine in their stunning pub garden, or amongst their classically styled interior. This stylish steak house is not one to miss for your Christmas party this year!
If you have a group of 9 or more, this venue requires you to choose from 2 banquet menus. Both of which are sharing style with ample food for everyone. Choose from the $60pp banquet menu boasting selections such as pumpkin arancini with pistachio whipped goats curd, as well as a selection of premium steak.
Alternatively, we recommend choosing the $80pp banquet menu if your group will require more options, boasting gnocchi with truffled cream, mushrooms & pecorino; southern fried chicken wings with blue cheese & dill pickle; as well as a selection of premium steak. Of course what is steak without a fine wine to compliment it? At Glenelg, drinks can be included on consumption, a bar tab, or by choosing the Basic Drink Package for $60pp over 2 hours, or the Premium Drink Package for $80pp over 2 hours. If you wish to add basic spirits, an additional $20pp over 2 hours can be arranged!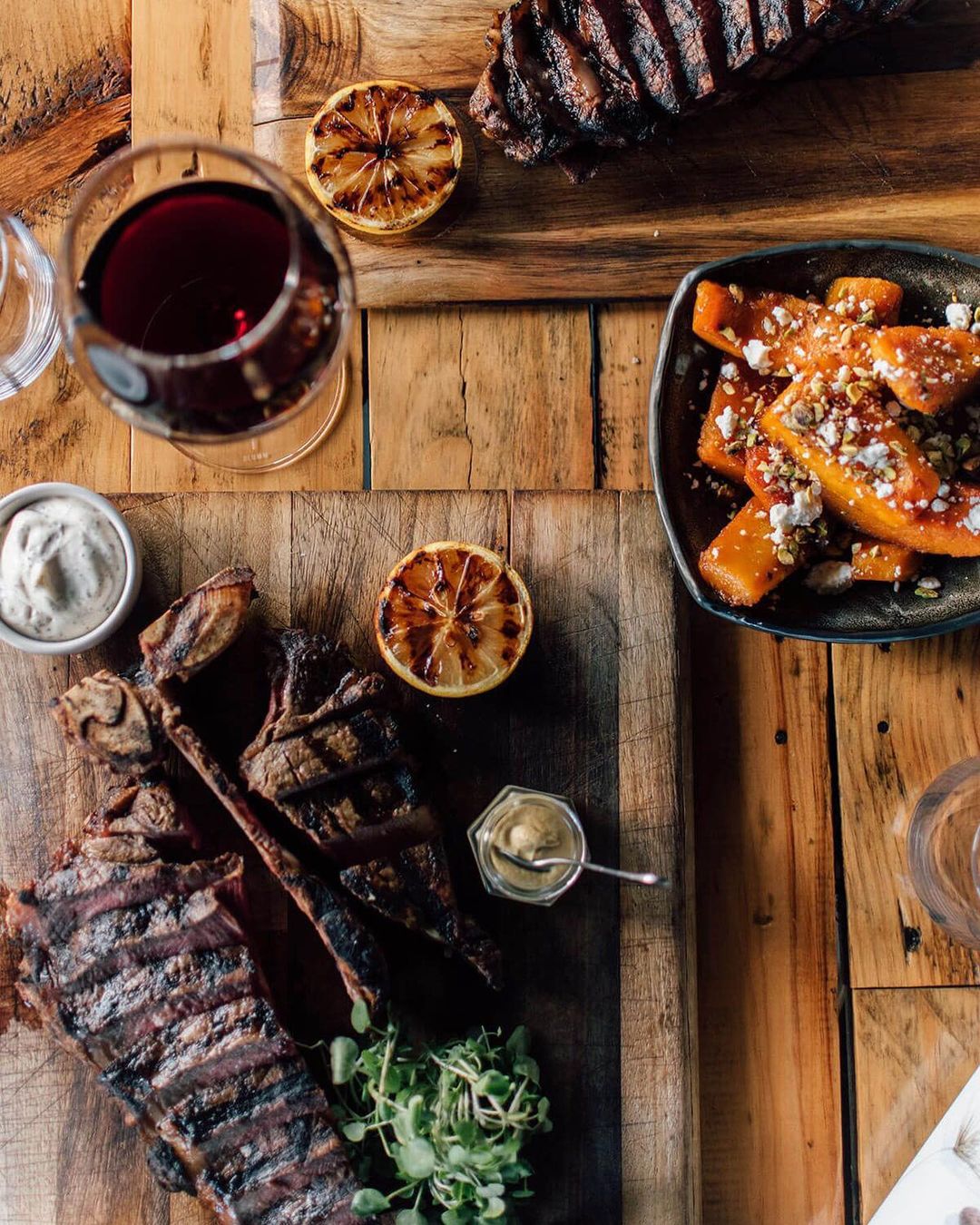 This stunning Japanese venue will win the hearts of your employees with its energetic atmosphere and extensive food menu. For group Christmas bookings, Etsu has 2 set menus available, both of which accommodate for any dietary requirements. Keep in mind their largest table can only accommodate for 14 people, larger groups will be seated on 2 different tables situated next to each other.
The first option to keep your high Christmas spirits high is Etsu's $60pp set menu which includes options such as Hamachi Carpaccio – kingfish thinly sliced, yuzu soy, fresh jalapeno & coriander. As well as Robata Grilled Duck – plum glaze with finger lime, pickled cabbage & sesame milk.
If you wish to turn it up a notch, you can choose the $90pp set menu which includes Prawn & Shiitake Tempura served with dashi broth. As well as Wagyu 9+MBS Striploin with freshly grated Tasmanian wasabi, grilled lime & Asahi black salt.
Alternatively, there is $60pp set menu for vegetarians and vegans. Plus, if you're wanting to celebrate Christmas the right way, you have the option of adding $50pp for matching wine and sake to your meals! Who could pass on that?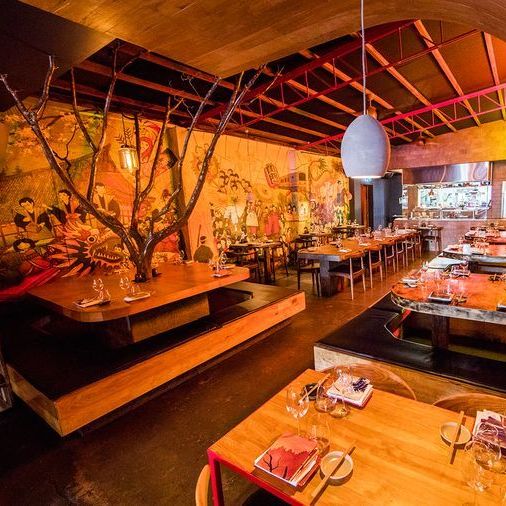 It's a favourite amongst the locals and for good reason! Serving up the best pub classics on the Gold Coast & an amazing cocktail bar, Mermaid Beach Tavern has many different dining options when it comes to Christmas events. The first option being a set menu dining experience for groups over 20 people. However, if you'd prefer to host a platter-style Christmas Party which allows for a more social setting for co-workers to roam around, this great second option starts at $20 per person. The last option allows attendees to choose their own meals – the Tavern provides the option of parties booking the space if they wish and ordering off their usual menu on the night.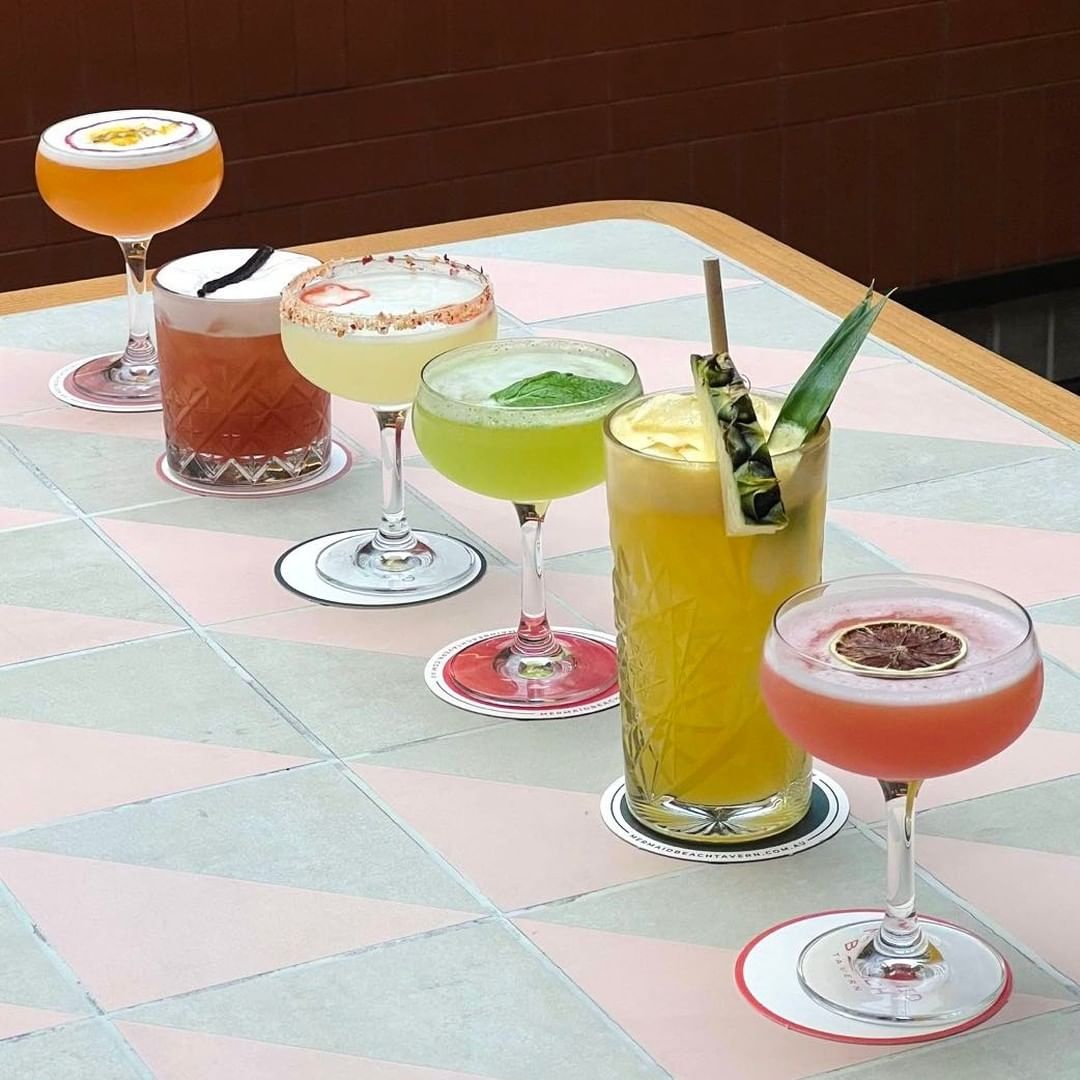 Here are our top 3 options for BYO Catering
Want to maximise your time at Putt Putt without having to rush off for a dinner booking, we highly recommend bringing your own catered food! We're lucky enough to be surrounded by some of the most popular takeaway chains around!
Dominos Pizza
Right across from Putt Putt is the famous Domino's pizza – the perfect option to cater for all taste buds and dietary requirements. Because who doesn't love a pizza party?! From as little as $7 per pizza you can choose from the Extra Large Value Range which includes classics such as pepperoni & margarita pizzas, or spice it up with the Traditional Pizza Range with options such as BBQ Meatlover & Chicken Supreme from only $14.95 per pizza.

Dominos is a great option for work Christmas parties since you can place your order only hours before arrival, and request the time of drop off to Putt Putt. Dominos is also guaranteed to have a new special offer each month, such as 3 Large Pizzas, a Garlic Bread & 1.25 Drink from $31.95, which means waiting until the day of the party to get the most bang for your buck is possible! No need for preparation or organising a booking months ahead!



Subway Catering
If you're after a safe but flavourful catering option, Subway is the way to go! Only 3 minutes from Putt Putt, Subway offers an extensive catering menu including fresh hunger-busting sandwich or wrap platters, plus mouth-watering dessert & cookie platters! The best part is you can build your order just the way you like it, or select their most popular platter combos. Choose from the endless options of meats, salads & veggies as well as the types of bread to suit everyone's needs! Each platter is approximately $45 - $54 and feeds 5-8 people. An easy meal to eat in between sinking hole-in-one's!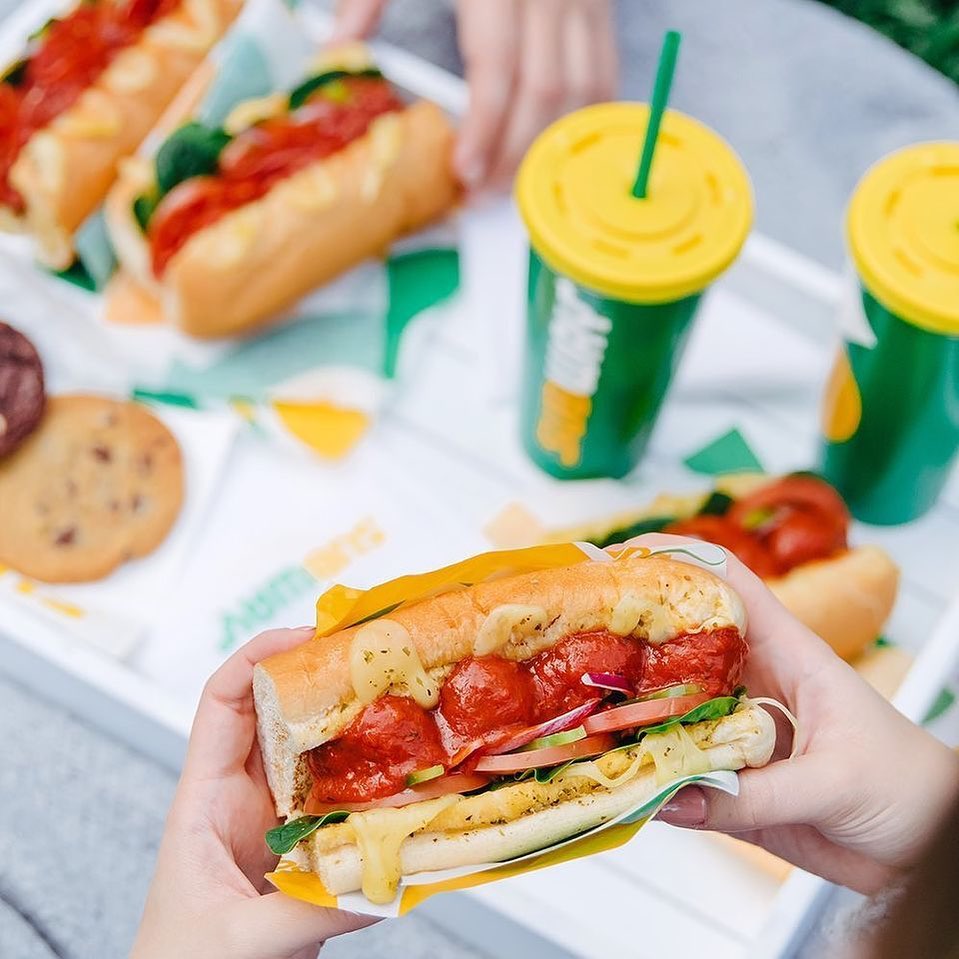 KFC Catering
We just had to include the option of our long time neighbour KFC to cater your Christmas Party! There's something about a KFC feast that brings everyone together; exactly what Christmas is about! After a round of mini-golf you can be snacking on any of their bundles: Original Recipe Chicken, Wicked Wings, Maxi Popcorn Chicken and more! Or for larger groups of 20+ people, choose their Chicken & Chips box consisting of 50 Original Recipe Chicken & 5 Large Chips. If you're a group of 50+ people, we recommend choosing the 125 Original Recipe Chicken & 12 Large Chips Box so there's plenty to go around. Plus add any sides of choice. It truly is finger licking good!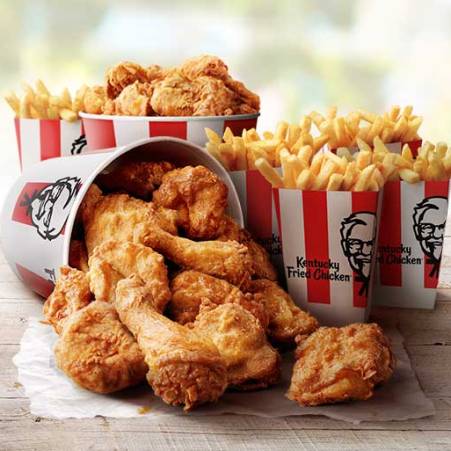 So, if you're looking for something that's affordable and easy to plan for your 2022 Work Christmas Party, Putt Putt Golf in Mermaid Beach is just what you need! We take the stress out of booking your group in for an event. Call 55753381 or email us to secure your date and we'll take it from there. You can even pay on the day, with no deposit required or buy online. We'll see you in the silly season!