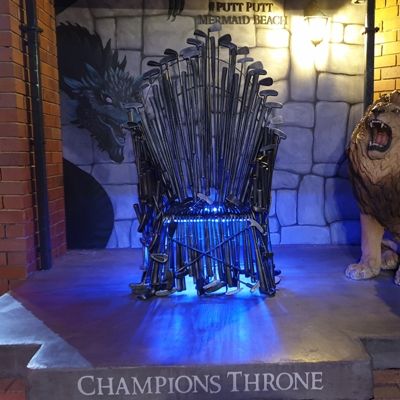 That Gold Coast sea breeze isn't the only fresh thing around these parts! Here at Putt Putt Mermaid Beach we love bringing you brand new surprises to keep things interesting.
If you haven't stopped by recently, you're in for a treat. Because, boy, have we been busy! From parties and pirate friends to western spinners and thrones. Here's what's new at your favourite Gold Coast mini golf course!
Officially Unveiled: Our Game of Thrones Inspired Champion's Throne
Do we have any G.O.T fans in the house? We love asking you all who won your games when you come to return your putters. But we thought you needed an official place to share your victory with the world! Enter the Champion's Throne. Cleverly made out of a whole lot of golf clubs, this podium sits proudly and is exclusively reserved (wink!) for the reigning champ at the end of your game.
Don't forget to tag @puttputtmermaidbeach on Instagram and Facebook in your snaps so we can share them too!
Just Launched: Twilight Glow Parties
Over the years, we've offered a wide range of birthday parties to suit celebrations of all kinds! But our new release Glow Parties now offer after dark party time as well.
Celebrate from 5 pm onwards as the sky ignites at sunset, then play any one of our three fantastically themed courses. Your Glow Party includes putt putt games, glow ball hire, a refreshment, glow bracelet and a twinkling decorated party table!
Bring your own food, have your party catered for or opt for our in-house catering options. Learn more here.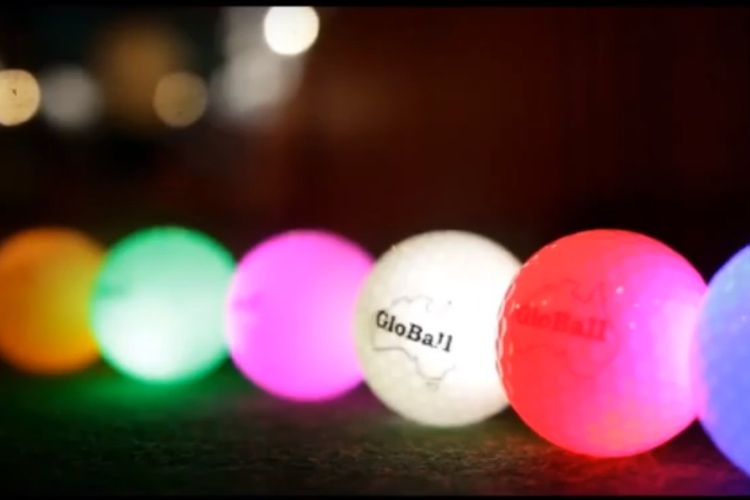 Brand New Challenge Spinners (for Extra Fun!)
Our three themed courses are loads of fun on their own. But we like to keep you guys on your toes! Did you know that the number one suggestion on our comment cards is for 'more spinners!'? You asked we listened. That's why we've added even more challenge spinners on each course!
You'll find our brand new western spinner on the Jungle Trail course, tucked away by our teepee (cowboys and Indians, get it?). Then giggle your way through extra challenges like Bronco Bowl 'roll the ball with your hand instead of using your putter' or you might spin up, Hold Onto Yer Hat 'attempt your first shot holding your putter with one hand'. Drop by to check them out!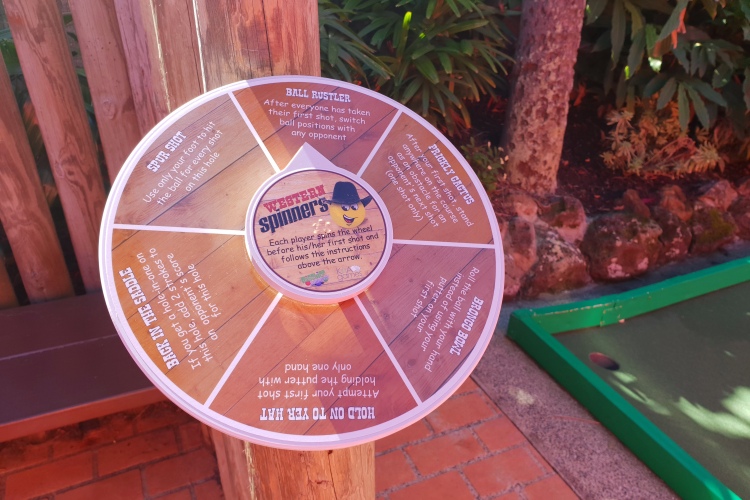 New Retro Arcade Games
We know how much you guys love to try new games. So this year we've really upped the ante by introducing six new additions to our video games arcade! Here's a rundown of the newbies you can try your luck at on your next visit.
Love shooting hoops? Then you'll love Dream Shooter Junior! Or is riding ponies your jam (isn't it everyone's?) check out our new Go Go Pony. For your much-needed sugar hit, we've introduced Lollipops Wheel of Candy, and Surprise Eggs to pick up a guaranteed treat with the almighty claw. Keymaster gives you the chance to take home an iPad or even a GoPro too!

But if you're looking for our old favourites (think a game of pool and air hockey), then you'll be pleased to know they're still here too!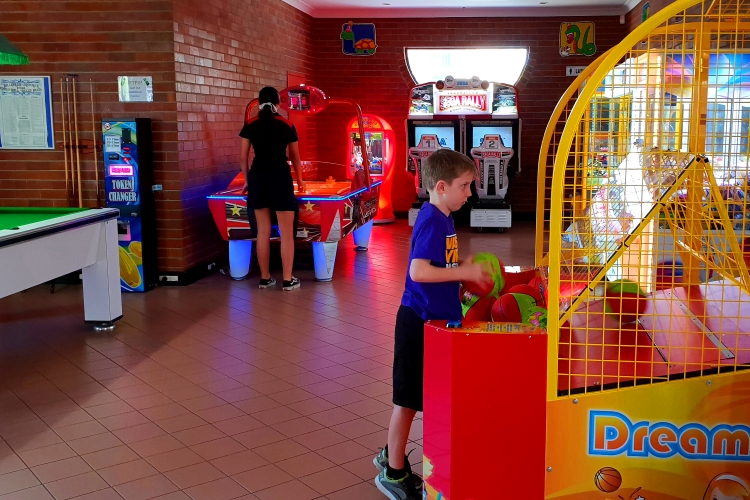 Just Landed: Aliens Exterminate!
Our Gold Coast games arcade is pretty cool if we do say so ourselves. And now we're home to Aliens Extermination! Journey through a space voyage, fight off evil aliens and claim your victory!
Did you know? We offer token packages with bonus free arcade games tokens included?
New Release: Shooting Star Special
Did someone say, after dark games night? Our latest Shooting Star Special means you'll receive 2 games of Twilight mini golf, your very own glow ball to keep and no expiry on your second game. All this from just $24 per person!
Choose from any of our dazzling courses and play right up until 10pm 7 nights a week!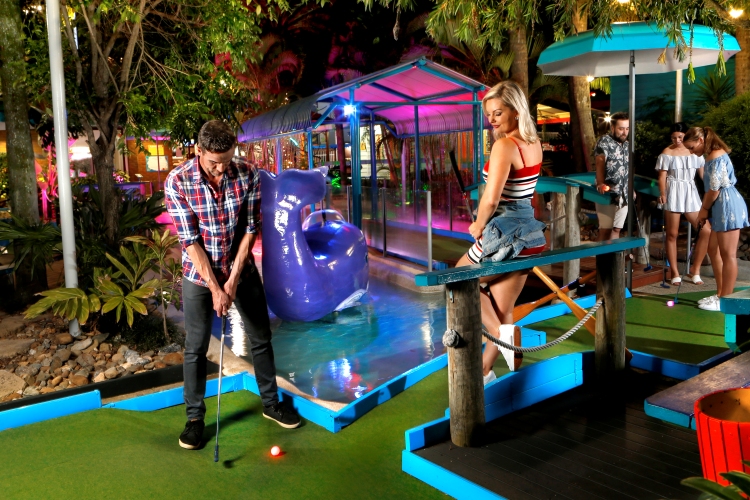 Launch off Waterway's New River Jump Hole
We weren't lying when we said that the Waterways course was splashtastic! This year we've introduced a thrilling new hole. A flowing stream cuts through the course, so you'll need to hit your ball harder to make it jump across the water! It might surprise you, but yes – it is totally possible to get a hole in one!
We bet you're wondering 'what happens if your ball goes overboard?' Well, that just means you'll need to take it back to the start and try again. Don't forget to count every shot you make.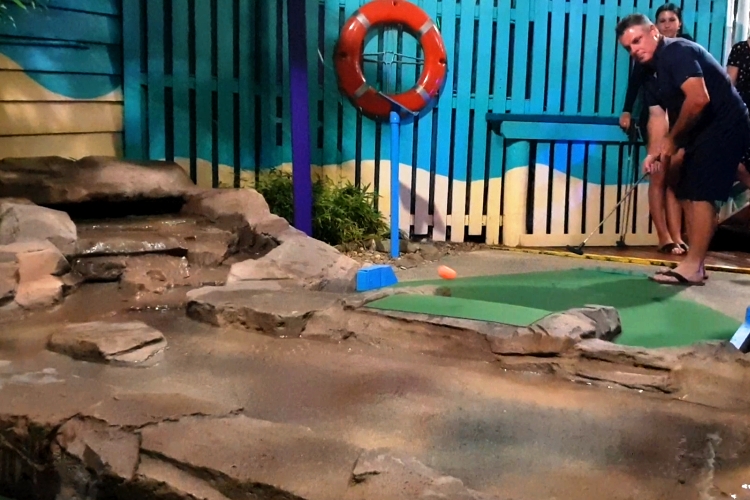 New Friendly Faces to Meet on Course

Po the Panda
Fun Run has a new furry friend on course, Po the Giant Panda! Chomping on bamboo in his asian garden, Po has his own backdrop mural of the Great Wall of China. You'll just love this exotic charmer.
Sozzled Polly
Uh oh, it seems that Polly the Parrot couldn't find the crackers, so she went straight to the liquor cabinet instead! Meet Polly, our pirate's sidekick calling Waterways home.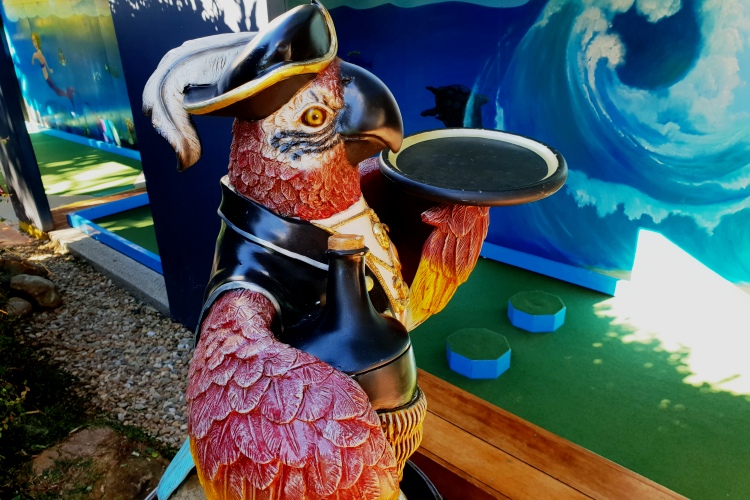 Come see what's new at Putt Putt for yourself! We're open 7 days a week 9 am - 10 pm. Drop by for a BBQ, game in our arcade, party or challenge on the green!
Buy your tickets online and score 10% off today!