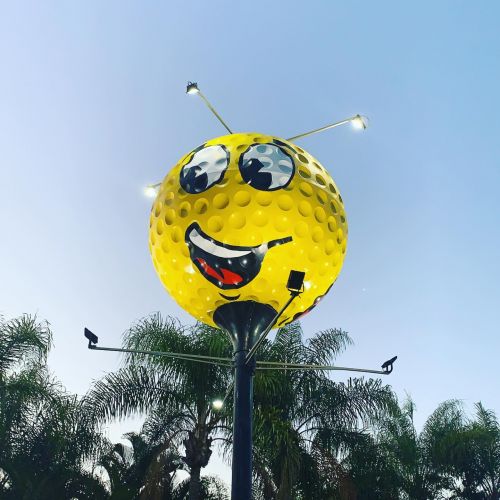 10 Things To Do On Your Day Trip To The Gold Coast
Heading out on a day trip to the Gold Coast? You lucky thing, you! Between our pristine beaches, rugged coastal walks, foodie scene and entertainment precincts, there's something for families, mates and couples alike!

Whether you're catching the train down from Brisbane, trekking up from Byron or have just flown in to Coolangatta – we've got you covered for the very best things to do on the Gold Coast!
If you're here for a good time, but not a long time (let's say, a speedy 24 hours), then you'll only wanna do all the best stuff. So we've tracked down 10 must-dos you'd be mad to miss.
So, here you have it. Discover the best things to include in your day trip to the Gold Coast.


#1. Visit Australia's Longest Standing Putt Putt!
We may be biased, but a day trip to the Gold Coast wouldn't be complete without a visit to Putt Putt Mermaid Beach! After nearly 50 years in our central location, our bright yellow ball on the Gold Coast Highway is considered a Gold Coast icon! Swing by for a putt on the green 7 days a week, 9am - 10pm.
Once you get here, you may notice why we're rated one of the top putt putt locales in Australia!
Pick up tickets for 10% off when you book online today. Day trip = made!
#2. Play 3 Fantastically Themed Putt Putt Courses
While you're day tripping to Putt Putt Mermaid Beach, make sure you experience all the funtastic excitement we have to offer!
Will it be a tournament on dazzling Waterways with its majestic fountains, secret lagoons and the infamous water jump hole? Maybe undercover Fun Run is more your style, with motorised obstacles and carnival vibes. Or head deep within the Jungle Trail and meet friendly animals like Zac the Zebra, Tilly the Tiger and Garry Gorilla.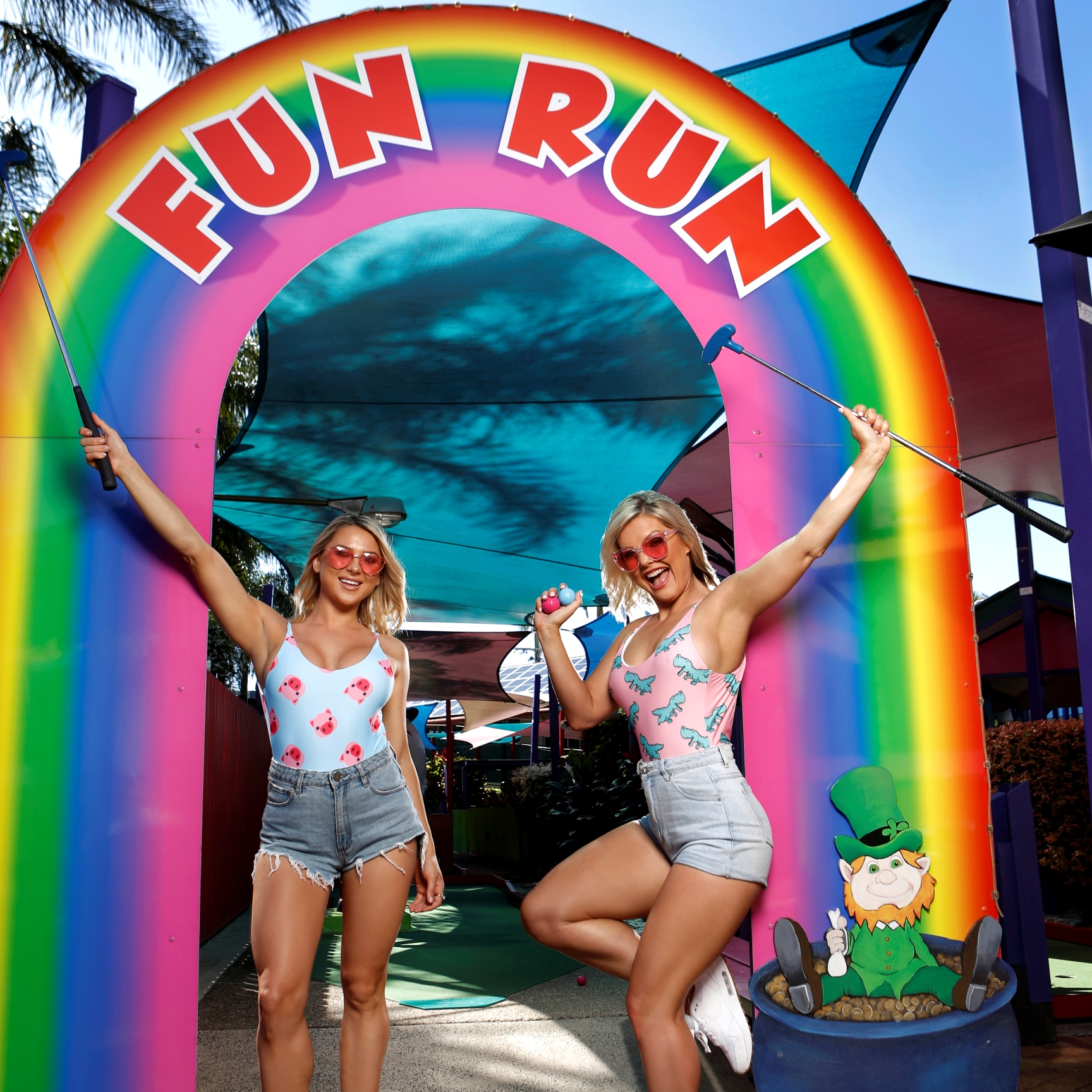 #3. Trek Burleigh Hill
If you've ever taken a day trip to the Gold Coast, or know someone who has… We can *almost* guarantee you've heard of Burleigh Hill. A favourite for picnickers, surfers and sun-chasers, Burleigh Hill is a must stop on your Gold Coast day trip.
Kick back with a bite to eat (we recommend picking up a pizza from nearby Justin Lane!), then swap slices for sneakers and hike up through Burleigh Heads National Park.
The short 2.4 km return journey showcases a plethora of native flora and fauna through a dense rainforest – all with breathtaking lookouts, wildlife and winding tracks. Talk about a true Gold Coast experience!
Once you reach the furthest side of Burleigh Hill you'll notice a discreet entrance to Tallebudgera Creek. Stop by for a splash and marvel at its glorious, protected waterways. Consider this one of the most inviting must-dos on your Gold Coast day trip.
#4. Try Your Luck in the Arcade Games Room
Whether your kidlets have joined your Gold Coast day trip or you're still a big kid at heart. Play classic favourites in Putt Putt Mermaid Beach's games arcade like air hockey and pool, or up the ante with Dream Shooter, Sega Rally Car Racing, Fright Night and our personal favourite, Go Go Pony! Pick up your tokens in store.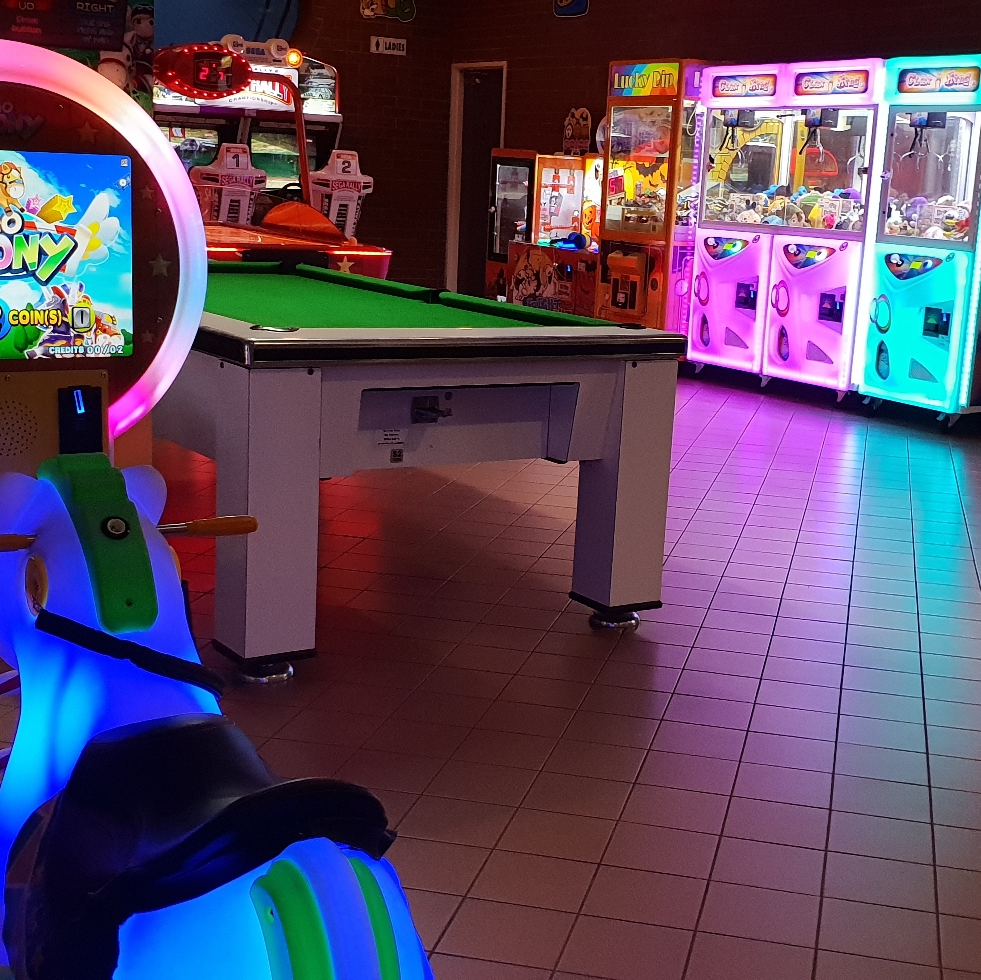 #5. Visit Miami Beach
Passed the renowned 'Miami' lined cliff face at Miami High, is one of our favourite beaches, and well worth a feature on your Gold Coast day trip. If you're short on time, head straight to Miami Beach to avoid the traffic, paid parking and tourist traps. Instead, venture to this quaint headland ft. secret alcoves just waiting to be lazed under.
Dropping by around September-November? Keep an eye out for whales and dolphins who frequent aqua oceans right out the front! With a stretching walking trail, BBQs, shade pergolas, colourful stairway to the lookout and plenty to see for the kids, make sure you drop by on your next Gold Coast day trip.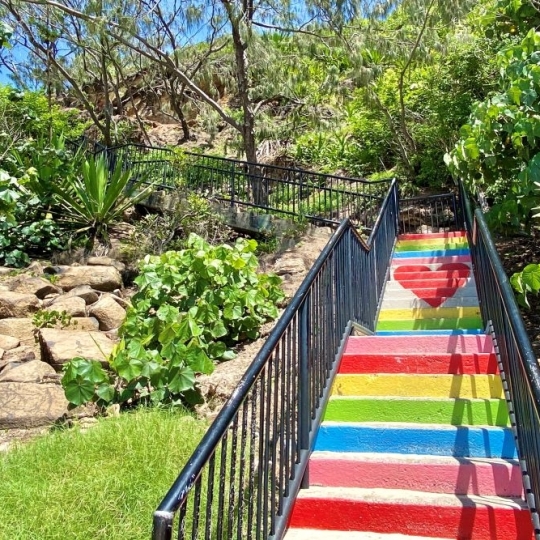 #6. Sizzle a BBQ in the Jungle Retreat
Unlike many Gold Coast attractions, here at Putt Putt Mermaid Beach we offer a private BBQ area for you and your group, free of charge! BYO food or have it delivered for an easy lunch (or dinner!) on your Gold Coast day trip bound to keep the whole crew happy. Call us ahead of time on 0755753381 to reserve this handy spot for your tastiest Gold Coast day trip yet.
#7 Taste Your Way Around the Gold Coast
If your entire day trip to the Gold Coast consisted of food, food and more food – we're sure you wouldn't be disappointed! With everything from Japanese Izakayas and fine dining, through to flaky French pastries and ramen – there's no shortage of options.
Add feasting to your day trip list and check out our recommended eateries here!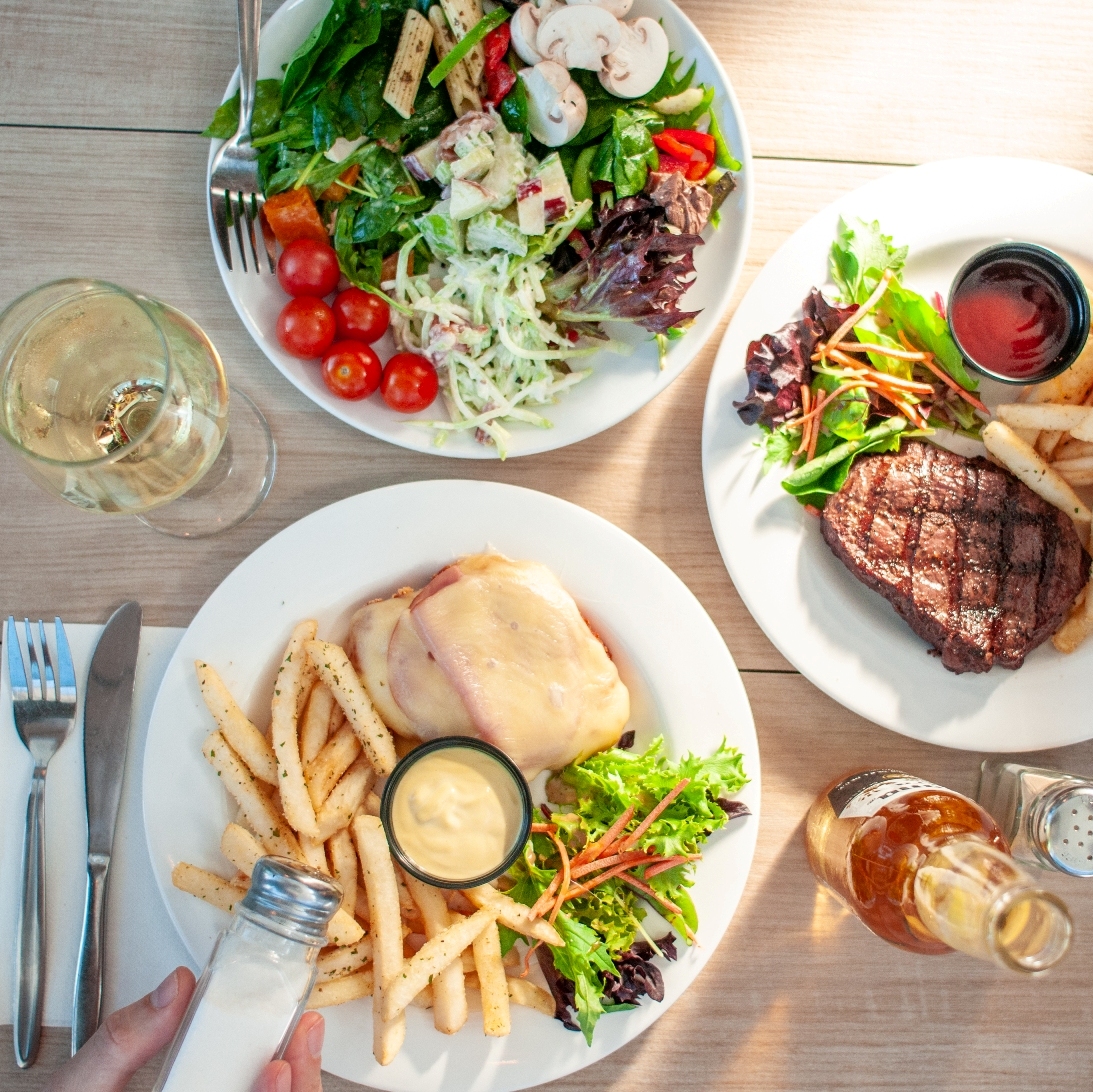 #8. Cheers to Togetherness!
Nothing quite beats new experiences with your peeps. So for the adults on your day trip, stop by Putt Putt Mermaid Beach's 19th Hole Kiosk for a sneaky bevvie or two to celebrate. And the kiddos will go nuts for slush puppies to quench their thirst after a big game off putt putt! All the nostalgia – all the feels and all the fun!


#9. Play Twilight Putt Putt
If you're on the Gold Coast up until sunset, what better way to end the trip than with a game of twilight mini golf? When the sun set, Putt Putt Mermaid Beach lights up into a dazzling scene of glowing waterfalls, mesmerising lagoons and a whole new feel to this fun time wonderland! Open until 10pm, swing by for one last hurrah with the gang.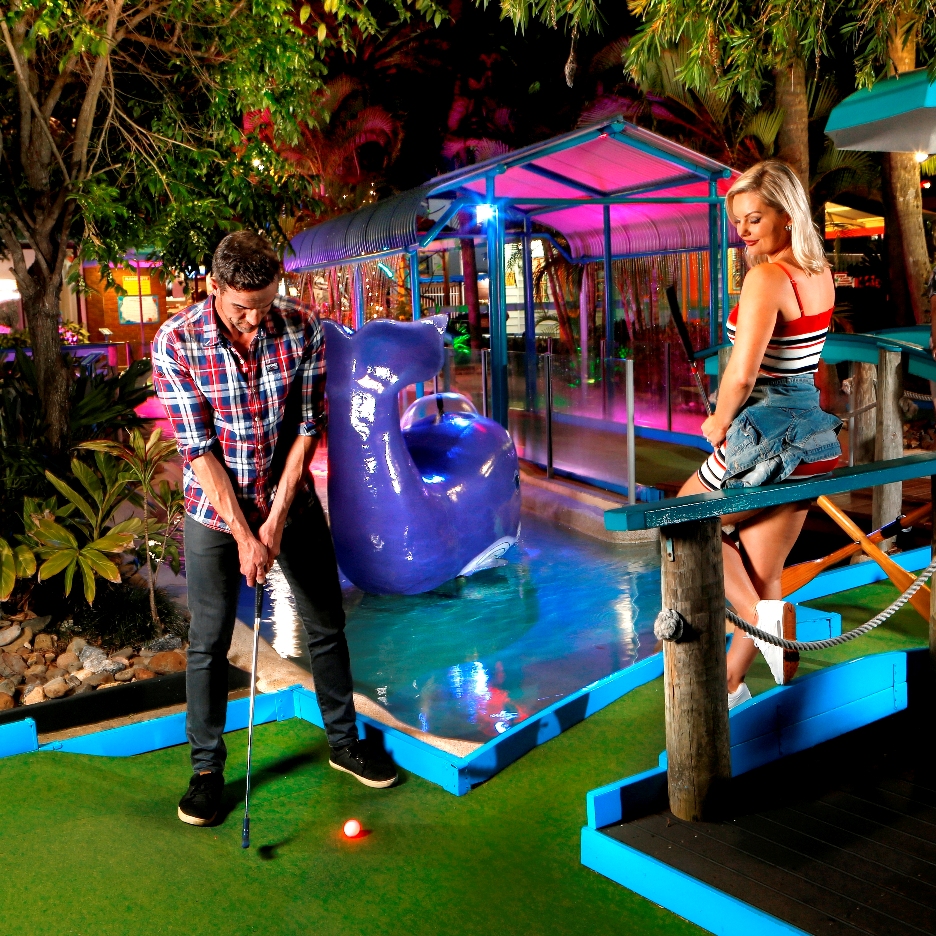 #10 Stay a Little Longer…
Fell in love with the Gold Coast on your day trip? We don't blame you! Why not relish in the coastal serenity for one more day… There sure is a lot to see and do! Here's a selection of the best hotels on the Gold Coast near us.
Making a day trip to the Gold Coast is an excellent idea any day of the week! Be sure to drop by and visit us for a game of putt putt while you're here too. Centrally located on the Gold Coast and with three fantastically themed course to choose from, we can't wait to see you!
Score 10% off putt putt tickets here!